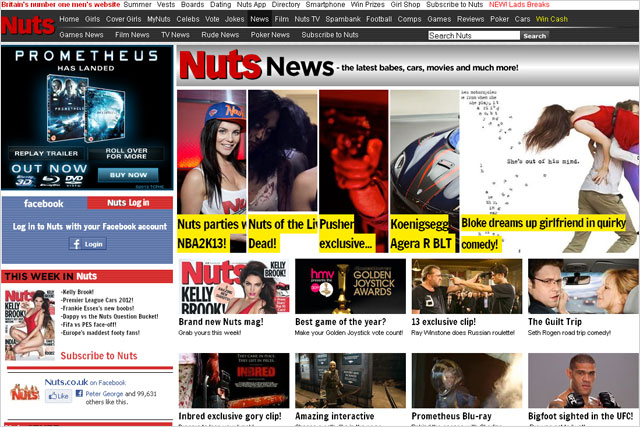 A number of videos will be available in a new Nuts VIP section on the magazine's site that have been created by the title's editorial team and are available on a pay-per-view basis.
Videos included photo shoots with the Nuts models and interviews. The new payment service has been provided by MPP Global Solutions, "to enable the monetisation of content on nuts.co.uk."
MPP said it would utilise a number of their award-winning eSuite products to tailor a solution specifically to Nuts' requirements.
Jo Smalley, publishing director of Nuts, said: "Driving publishing revenues in the digital age is an increasing priority.
"We are pleased to be working with MPP Global Solutions, their advanced payment solutions products will enable us to successfully monetise our content online without jeopardising the experience for our loyal users."
Paul Johnson, chief executive of MPP Global Solutions, said: "The publishing sector as a whole is widely embracing the shift to digital and it is imperative for publishers to ensure they continue to drive revenues in a digital-only world.
"We are looking forward to leveraging our award-winning payment systems to help create a seamless and secure payment journey for Nuts' users."
Follow @Banham72