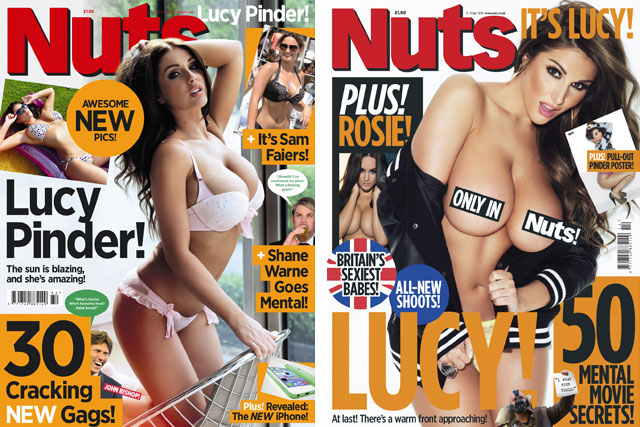 Both magazines announced their decision today, with IPC Media being the first to reject the ultimatum on the behalf of its weekly Nuts magazine.
At the end of last month, The Co-op gave Nuts, Zoo, Loaded and Front magazines the deadline of 9 September to introduce modesty bags or be withdrawn from sale.
Paul Williams, the managing director of IPC Inspire, which publishes Nuts, called the Co-op's attempt to restrict access to lads' mags a "knee-jerk" reaction that was "clearly wrong".
He said: "The objection that niche lobby groups have against certain sectors of the media should not mean that the right to purchase a perfectly legal product is restricted for the over half a million Nuts readers.
"As has been widely reported in the media in recent weeks, this is no longer a question of whether or not you like men's magazines, it is a question of how far you can restrict the public's ability to consume free and legal media before it becomes censorship."
A spokesman for Bauer Media confirmed the publisher will not be bagging Zoo magazine up for Co-op stores and said the decision on whether Zoo is withdrawn for sale is down to the Co-op.
IPC Media and Bauer Media, and the independent publisher of Front, have already agreed to make the front covers of their Zoo and Nuts magazines more modest after conversations with Tesco.
The spokesman for Bauer said: "Zoo has addressed the cover by toning down the look and feel, whereby models are now in lingerie or bikinis only. There are non-salacious cover lines and more non-girl editorial.
"The covers appeal to a target audience of young males with fun and entertaining content."
Williams said the more "conservative" Nuts magazine covers have received a great response from readers, and said last week's issue was the biggest-selling since February.