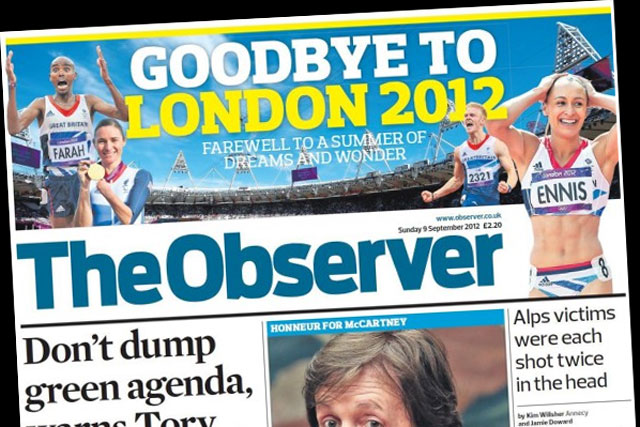 The move has been confirmed by Guardian News & Media (GNM), the paper's publisher. The Guardian, The Observer's daily stablemate, will remain at £1.20.
According to audited figures, The Observer reported a circulation of 245,094 in July. At the start of 2010, it was selling nearly 100,000 more copies.
However, GNM is keen point to the global status of its website. In June, the Guardian.co.uk registered 3,374,984 average daily users, making it the second most popular website behind Mail Online.
A GNM spokesperson said: "We deeply value the loyalty of Observer readers, who recognised the quality of our journalism, but this is a tough market for print and we have to make difficult decisions to enable us to continue to invest in the world's oldest Sunday newspaper, and maintain the paper's proud history of spreading ideas, encouraging debate and campaigning vigorously across a range of issues."
The Observer's parent group Guardian Media Group (GMG) reported a pre-tax loss of £75.6m in the year to 1 April 2012, after a £54.2m write-down at its radio business and losses at Guardian News and Media were not offset by profits elsewhere.
Follow @johnreynolds10