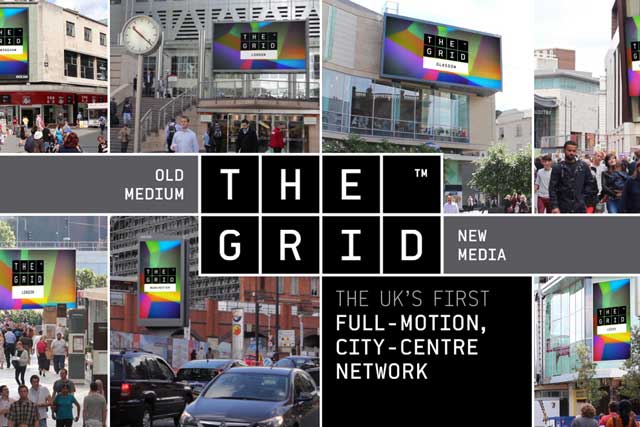 The Grid consists of seven digital outdoor sites in London (two), Manchester, Birmingham, Liverpool, Leeds and Glasgow. The screens are said to be "future proofed" to include the latest technologies, allowing fully interactive campaigns to be networked across the country.
The Grid has launched with 20th Century Fox as its official launch partner, with promotion for its latest release 'Runner Runner', starring Ben Affleck and Justin Timberlake.
Chris Green, marketing director of 20th Century Fox, said: " Working within the entertainment industry means our full-motion assets lend themselves perfectly to digital out of home.
"The Grid enables us to go one step further, allowing us to access six key UK city centre audiences. It's reassuring to see innovation in this arena and we're excited by the screens' capabilities and how these will contribute to future campaigns.
Ocean has also introduced a new trading model, developed to help media planners and buyers fully exploit the technical capability and potential of digital out of home.
Ocean's trading model includes 20 seconds (2 x 10-second slots) networks, for advertisers who want to reach audience consumers using full-motion content simultaneously across The Grid, and 20 seconds (2 x 10-second slots) city by city, for campaigns that require a specific city centre environment.
Iain Chapman, sales director at Ocean Outdoor, said: "The Grid allows us to turn how digital out of home is traded on its head. We have long held the view that digital will lead to a more dynamic trading model and that is exactly what The Grid will deliver."
Ocean Outdoor marketing director, Richard Malton, called The Grid "a major development" for both Ocean and the growth of large format digital out of home.
The Grid sites:
o Eat Street @ London Westfield
o The Screen @ Canary Wharf
o The Screen @ New Street, Birmingham
o The Screen @ St. Enoch, Glasgow
o The Screen @ Cavern Quarter, Liverpool
o Axis @ Hacienda, Manchester
o The Screen @ Trinity, Leeds
Follow @DurraniMix