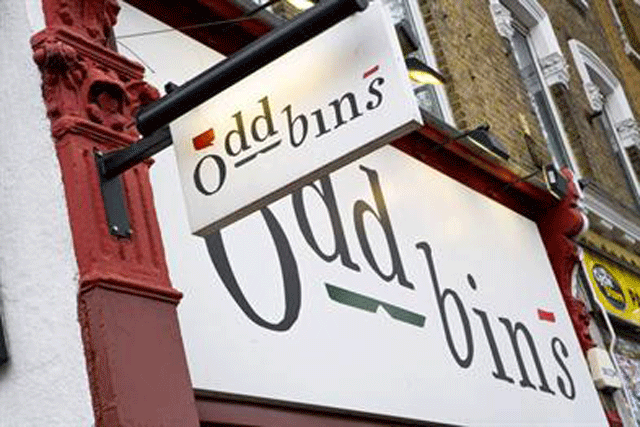 It is to return after collapsing with debts of £30m, and will include relaunched London branches in Chiswick, Kennington and Stoke Newington, as well as a number in Scotland and others across the rest of England.
Following a buyout of a segment of the chain's shops by European Food Brokers (EFB), the wine wholesaler, the relaunch of Oddbins will see 37 of its shops reopen, employing 200 staff, this week.
Oddbins is celebrating its return to the high street by inviting consumers to decide what they would pay for some of the wines it stocks, as adversited on their site, www.oddbins.com.
The chain is inviting people to visit a shop between 20 and 23 October to "taste some mystery wines" before deciding what the bottle is worth.
Oddbins said it will then sell the bottles at the price chosen by its customers.
Oddbins went into administration in April after it racked up estimated debts of £30m and failed to secure funding to keep the business solvent.
In late April, EFB bought 37 of the Oddbins stores still open from the wine merchant's administrator, Deloitte. At the time, EFB's owner, Raj Chatha, was reported to have said that his focus was to "replenish the stores with an exciting range at competitive prices".
Before its closure, Oddbins had 89 stores in the UK and Ireland, employing 400 staff.
Follow Loulla-Mae Eleftheriou-Smith on Twitter @LoullaMae_ES