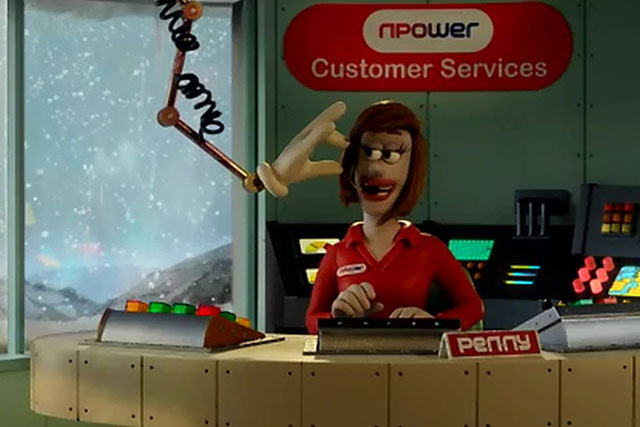 Ofcom has imposed a fine of £60,000 on Npower for making an excessive amount of abandoned calls and playing unsolicited marketing messages during a seven-week period in February and March 2011.
The regulator found Npower had exceeded the number of abandoned calls it was allowed to make on eight separate days during the period, resulting in 1,756 abandoned calls.
Ofcom states companies are not allowed to exceed an abandoned call rate of 3% during a 24-hour period.
During the entire seven-week period Npower made 1,906 abandoned calls which included non-compliant marketing content.
Npower has issued a statement apologising for the breach of its obligations to its customers and will offer a £10 voucher as compensation to those affected.
The statement said: "We have good controls in place and believe that these instances were isolated exceptions. However, we have addressed the issues raised by Ofcom, which it acknowledges.
"In a small proportion of calls, we included the phrase, 'We were calling to discuss potential savings on your energy bills'. This was considered to be a marketing message by Ofcom and therefore a breach of their requirements. We included the message to help explain why we were calling, but we accept the finding and had already removed these words in early July last year."
Ofcom has imposed a fine of only £60,000 because it found the "harm was at the lower end of seriousness of the cases that Ofcom has dealt with".
An abandoned call is classified as a message that plays an information message to the consumer as soon as the consumer picks up, rather than another person being on the other end of the line.
The abandoned calls were caused by an automated dialler system, which dials telephone numbers automatically and connects people to call handlers as soon as the phone is answered, in an attempt to maximise the time call handlers spend on the phone.
Claudio Pollack, consumer group director at Ofcom, said: "Organisations using call centres must comply with the rules or face the consequences. Where we find there to be breaches, even at the lower end of the scale, we can exercise our powers and take action."