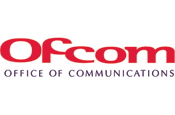 The regulator ruled that an episode of The Montel Williams Show on ITV2 on 11 February breached rules on offensive material and potentially harming viewers by suggesting psychics could give life-changing advice.
In this episode of the chat show, which was originally broadcast in the US in 2003, the presenter interviewed the parents of Shawn Hornbeck, who had been missing for weeks. In the programme, the psychic Sylvia Browne told them he was dead, a claim which later proved to be incorrect.
ITV2 apologised for offending viewers and said it had aired the programme without amendment five years after the missing person case. But ITV2 said the programme's treatment of the subject matter was suitable for broadcast "in principle", with no "demonstration" of the paranormal.
Ofcom said the "demonstrations of psychic practice as in this programme could harm vulnerable viewers by suggesting that psychics could or should provide susceptible individuals (like the Hornbeck parents in this case) with life-changing advice".
ITV2 was also criticised for airing a ghostly trailer for its Supernatural series this year, with Ofcom claiming it was unsuitable for children before the 9pm watershed.
ITV2 said there was an "isolated failure" in the compliance process and the trailer was shown by mistake. However, Ofcom said the trailer was not scheduled appropriately and it had received similar complaints in 2007 about a previous trailer for Supernatural.