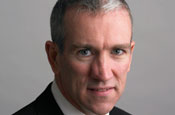 Setanta appears to have benefited from Ofcom's latest update on its probes into both the UK pay-TV market and Sky's Picnic plans.
Last week, the communications regulator announced that it will issue its next statement on both issues simultaneously by the end of the summer.
This is the first time the regulator has indicated it is merging its assessment of Picnic with that of the wider pay-TV market.
In response to the Ofcom inquiry, media consultancy Enders Analysis said: "It now looks highly unlikely that Ofcom will give Sky any kind of answer this year."
The likely delay in Picnic's launch leaves Setanta and Top Up TV as the only providers of premium pay-TV services, such as live football, on Freeview.
According to a senior Setanta source, the company is now looking to exploit this advantage, although the contact declined to reveal specifics.
"We are looking at some developments in the coming months, not around pricing, but to do with content," the source said.
"It does seem as though Sky will not launch Picnic until next year."
Mike Darcey, Sky chief operating officer, said: "Ofcom has already recognised that Picnic would deliver increased choice and it is disappointing that customers will be denied these benefits by an extended regulatory process."
Ofcom has now received a range of views from Sky and industry rivals such as Virgin Media, BT and Setanta (see box, right) on its probe into the planned Picnic service and on its separate investigation into the UK pay-TV market.
According to some of Sky's rivals, Ofcom already has enough evidence to refer the News Corporation-backed company to the Competition Commission.
According to Ofcom data, Sky is taken by nearly one in three UK homes. Virgin Media's response to the consultation said: "The threshold for Ofcom to make a market investigation reference to the Competition Commission is clearly met."
However, Sky said it "fundamentally" disagrees with Ofcom's attribution of market power to Sky. "Ofcom has ignored or downplayed significant evidence referred to or provided by Sky," it added.
OFCOM SUBMISSIONS
BT: "The limited ability of competing operators to create competing channels or other content offerings undermines innovation in the retail supply of content and related services"
Setanta and Top Up TV stated: "Through the launch of Picnic, Sky would be able to eliminate competing pay-TV retailers on DTT, and thus eliminate the inter-platform pay-TV competition between DTT and satellite on which, as Ofcom acknowledges, consumers are particularly dependent"
SKY: "There is nothing in the Ofcom consultation that reveals a current problem of a magnitude that merits any form of intervention"
Virgin Media warns that Sky's Picnic proposal has the "potential to impact both conditions of competition in the pay-TV sector generally and the future development of the DTT platform"