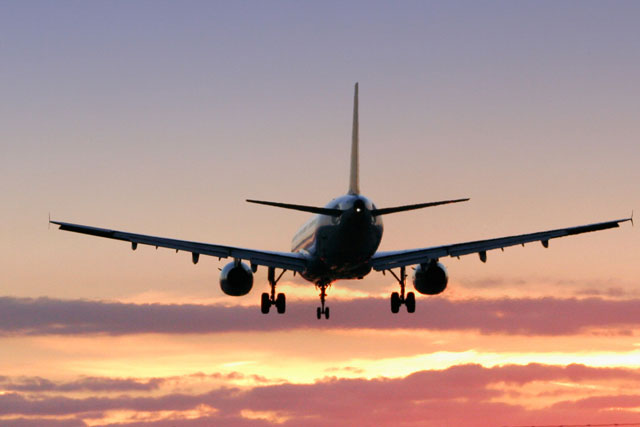 The group of 12 airlines agreeing to the changes includes Aer Lingus, BMI Baby, easyJet, Flybe, Lufthansa, Ryanair, Thomas Cook and Thomson, after the OFT conducted a consumer law investigation into their practices.
The investigation into debit surcharges followed a super-complaint from consumer watchdog Which?, citing budget airlines as the worst offenders.
The OFT called payments by debit card the equivalent of online cash transactions, stating that "headline prices should be the prices that people can pay".
Eastern Airways, easyJet, Flybe, German Wings, Lufthansa, Thomas Cook, Thomson and Wizz Air have already changed their marketing, websites and pricing structure in compliance with the OFT during the investigation.
The remaining airlines must make their changes by 1 August.
The ruling does not apply to credit card surcharges, which can still be made by carriers, as they are a more costly process, though the OFT said it is "critical" that these charges are transparent and not "sprung" on consumers at the end of the booking process.
Ryanair, who has agreed to the changes, has previously been vocal about not paying attention to the OFT's investigation, with its chief executive Michael O'Leary saying that the action would not create "any change whatsoever" to its process of charging fees to consumers.
Instead, Ryanair launched its own "cash passport" for consumers in October last year, which claimed to allow consumers to avoid paying fees of up to £10 for using a credit or debit card to pay for a flight. However, the card carries a £2.50 "inactivity fee" if not used for six months.
Follow Loulla-Mae Eleftheriou-Smith on Twitter @loullamae_es