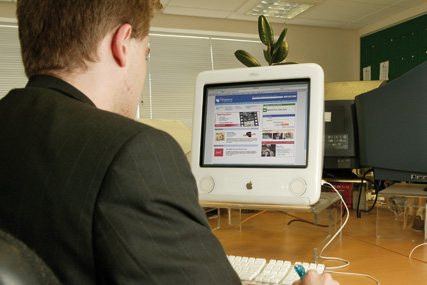 Controversy over targeted online advertising has risen to the fore in recent months.
Online ad provider Phorm's targeted ad technology has angered civil liberties campaigners through its planned use of users' internet browsing habits and other personal information.
The OFT's wide-ranging market study will look at the application of consumer law to advertising and pricing, with a particular focus on the internet.
It will evaluate which on and offline pricing and advertising practices have "potential to be most detrimental to consumers". It could also look at the use of personal information in advertising and pricing - in particular, where information from a consumer's online activity is used to target the internet advertising he or she receives.
The market study is expected to commence in the autumn and the OFT will be contacting some key parties directly. Other interested parties can submit views by 18 September.
Heather Clayton, senior director of the OFT's consumer market group, said: "The way that businesses advertise and price goods and services constantly evolves, and we need to keep up to date on how consumers view these ads, and the types of advertising and prices that may mislead.
"Before starting our study, we want to understand from consumer groups, businesses and other organisations which areas they believe we should focus on."
Possible outcomes of an OFT market study include:
giving the relevant market a clean bill of health
publishing information to help consumers
encouraging firms to take voluntary action
encouraging an industry code of practice
making recommendations to the Government or to sector regulators
investigation and enforcement action against companies suspected of breaching consumer or competition law
a market investigation reference to the Competition Commission.