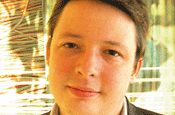 Muir approached the agency to do focus group research into why Brown and his policies are so unpopular with voters, according to the Mail on Sunday.
According to the report, Gary Leih, the chairman and chief executive of Ogilvy, rejected the business because it would divide its client base if it worked with a political party or politician.

Secret meetings were held a week ago between Paul Eden, a senior executive at Ogilvy, and Muir about this piece of business.

Muir joined Brown's team in March, and is a former Ogilvy employee.

Over the last six months, Brown has recruited advisors from media and advertising sectors to improve his public image.

It is understood that more agencies will now be approached with the brief.