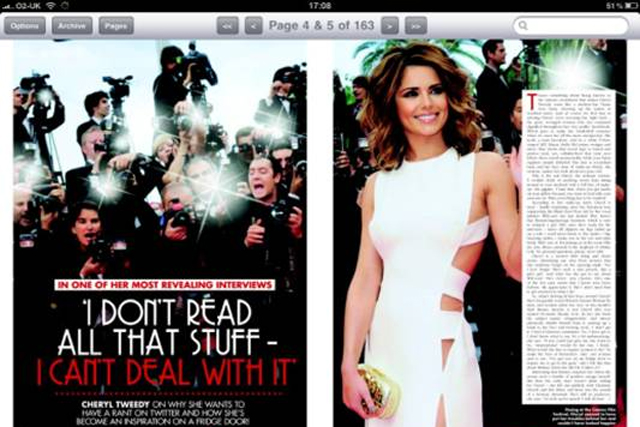 The app replicates content from the magazine alongside mobile features that allow the user to swipe through the pages and share stories on Twitter and Facebook.
Readers can download the iPad app from iTunes for £2.39, which includes 30 days unlimited access to the latest OK! Magazine, back issues, and all latest live stories updating as they are published.
After the inclusive subscription, readers can renew for a month (four editions) for £8.99, three months (13 editions) for £25.99, and six months (26 editions) for £49.99.
The app has been developed by mobile application developer, PageSuite.