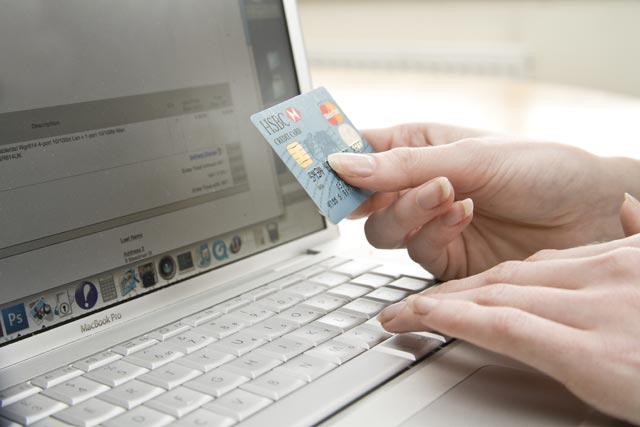 The BRC-KPMG Retail Monitor put online's growth at 4.8% for the month, which was the lowest since the monitor started collecting online sales data in October 2008.
Stephen Robertson, director general of the BRC, said both online and bricks-and-mortar sales suffered as "people were absorbed by the magnificent Olympics and had little interest in shopping".
Robertson claimed that fewer people than usual were shopping online in the evening.
He said: "Some retailers told us online activity was particularly thin in the evenings. If people weren't watching television, they were more likely to be following the sport on PCs and mobile devices than shopping."
Total retail sales growth of 1.6% and like-for-like growth of minus 0.4% were the lowest figures since November 2011, excluding an April figure "distorted by Easter timings".
The hardest-hit categories were women'' clothing, furniture, flooring and home-related items, according to KPMG head of retail Helen Dickinson.
However, Dickinson expressed relief that the figures were not worse, adding, "August is traditionally a weak month for sales and it's really the next three months that will have a critical impact on retailers' profitability."
The BRC figures echo last week's GfK consumer confidence index, which showed no boost from the Olympics between July and August, with consumers remaining pessimistic about their personal finances.
More positive, at least for grocers, was yesterday's data from Nielsen on supermarket sales during the four weeks ending 18 August.
Nielsen put the 3.5% year-on-year growth down to the Olympics and better weather. It claimed "sharing" food categories had a strong performance, with soft drinks up 8% in volume, confectionery up 6% and crisps/snacks up 6%.
Mike Watkins, Nielsen's UK head of retailer insight, said: "Although promotional activity has remained unchanged at 35% of FMCG sales, the continual use of money-off vouchers and coupons has marked a different approach by retailers this summer.
"Tesco, in particular, had some very attractive offers during July and August, which will have helped to increase the frequency of shoppers' visits."
Follow @DanFareyJones