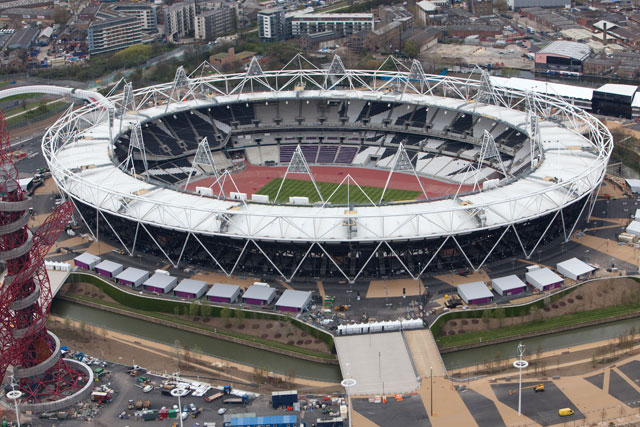 The message we heard before the Games was that "London 2012 will be a success." In sporting terms this was undoubtedly the case, but was it true for sponsors?
During the course of the Games, GfK measured 2,335,532,972 instances where Olympics related content was viewed. Senior marketers have stated publicly that their return on investment makes Olympics sponsorship a great proposition to buy in to - as Beth Comstock, GE's CMO said of her firm's sponsorship, "it has been easily justifiable, a no-brainer in terms of the return."
However, does GfK's evidence back up her claim?
Since Kodak contributed to the Athens Organising Committee in 1896 and received an ad in the official programme, sponsorship has always been part of the Games. Revenues for London 2012 reached a record £1.6bn - the largest amount for any sporting event in history despite occurring during a severe global recession.
Brands clearly see the Olympics as providing a powerful opportunity to connect with their consumers and set them apart from their competitors. We decided to measure the actual impact for brands.
Sponsors drive emotional affinity

GfK Consumer Trends data shows that 55% of us in the UK now participate in social networks, up from 15% during the Beijing Games. Therefore, one of the hypotheses we wanted to explore was whether sponsor brands achieved different social media conversations during the Games than competitor brands who were not London 2012 backers. (See Figure one for information on sponsor brands and their competitor set.)
Figure one: Sponsor v competitor brands
Our results show that as London 2012 progressed, consumers felt more positive to the sponsor brands compared to that brand's competitors.
Emotional affinity was 19% better for sponsors during the Torch Relay and the result was even greater during the Olympics itself with the gap between sponsor and non-sponsor affinity increasing to 32%.
These are significant uplifts which clearly illustrate that many sponsor brands were successful in using London 2012 to make consumer conversations about them more positive.

Sponsors successfully influenced in-market consumers

It's an easy assumption to make that the perception of sponsor brands would improve pre and post Olympics.
To see how much truth there was in this, we asked in-market consumers how they felt about a sponsor brand compared to their competitor set before the Games. We then repeated this after the Games with a new sample of in-market consumers and assessed the difference.
To make this comparison we asked our in-market consumers a brand health survey which questions against eight key brand measures.
The brand measures were chosen to be relatively generic (see Figure two) as these questions were used across multiple categories (technology, communications, financial services, automotive, travel and utilities). These measures were used to create a brand attractiveness model that was the basis for our impact analysis.
Figure two: Brand attractiveness model formed from eight components
Our headline conclusion is that sponsor brands achieved a 19% point uplift in brand attractiveness compared to competitor brands (see Figure three).
Figure three: Brand attractiveness uplifts
This suggests that although there may have been a halo effect with competitor brands experiencing improvements as a result of their category being present within London 2012, sponsor brands still came out top.
Sponsorship reached new consumers

A consumer's involvement and interaction with London 2012 was a big determining factor in the brand score then gave sponsor brands. Attending the Games, watching it on a big screen or simply watching it at home made consumers more involved with London 2012 and more willing to listen to what brands were saying.
Before the Opening Ceremony, we surveyed a nationally representative sample of 10,000 households. Just over 50% of households said they intended watching the Games on TV. However post Games we now know that 90% of the UK population watched at least 15 minutes of the Olympics, with a peak audience of around 27 million for the Opening Ceremony alone.
This implies that when the Games began, people became more enthused and ultimately the vast majority of people in the UK became engaged with London 2012.
In-market consumers who engaged and interacted with London 2012 were significantly more likely to give a sponsor a high brand attractiveness score compared to competitor brands.
In fact, being a sponsor and reaching a consumer who was engaged with London 2012 was more likely to give a higher brand attractiveness score than mere brand familiarity.
This suggests that the Olympics sponsorship was particularly effective at convincing consumers unfamiliar with the brand's offer - but in-market within their category - that the sponsor brand was of high quality and would meet their needs. Consequently, they gave the sponsor a high brand attractiveness score.
In it for the long haul

Of course, some will say that sponsoring the Olympics is a long-term investment to boost a brand and that it is too soon to measure the true impact of the Games in September 2012. Given the investments involved by brands, this may be true.
However, if there was no discernable impact after a month there is very unlikely to be one over the subsequent months and years.
This GfK study suggests that there has been a significant short-term gain for sponsors with higher brand attractiveness scores as a direct result of their involvement with London 2012.
Therefore sponsoring the Olympics provides at least a short-term positive ROI. It remains to be seen, however, whether these positive impacts depreciate and at what speed.
Background

Starting in May, two months before the London2012 Opening Ceremony, GfK DMI started its Olympics research project which included collecting 30,000 surveys between May and September, measuring the nation's social media conversations and tracking digital behaviour to assess: 1. how people in the UK interacted with London 2012 and 2. how brand's sponsorship of the Olympics impacted and influenced consumers.
GfK Digital Market Intelligence