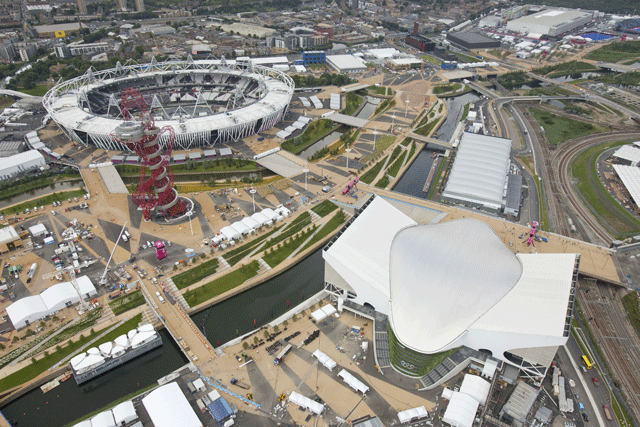 Details of the deal were disclosed today, which will see BT take up tenancy as the broadcast centre's main Olympic site tenant in the Olympic Park for 10 years.
BT Sport has spent £1bn on sporting rights to mount a challenge to the dominance of Sky Sports. BT's move into the Olympics Park is likely to create hundreds of jobs.
It will refurbish part of the building to house three TV studios, a control centre, 20 edit suites and an audience-holding area.
The coverage – which will show 38 live games a season from the Premier League and 69 live top flight rugby union matches – will be fronted by Jake Humphrey, the BBC 1 Formula 1 and football presenter.
BT will now submit planning applications with Mayor Boris Johnson expected to approve the deal at a board meeting of the London Legacy Development Corporation next week.
The telecommunications services group chose the East End over central London or Salford, after being set to move its sports operation north to the BBC's MediaCity complex.
BT will now become a tenant of iCity – a joint venture between real estate agency Delancey and data storage provider Infinity – which won the bid to transform the Olympic media centre after the games.
Follow @johnreynolds10