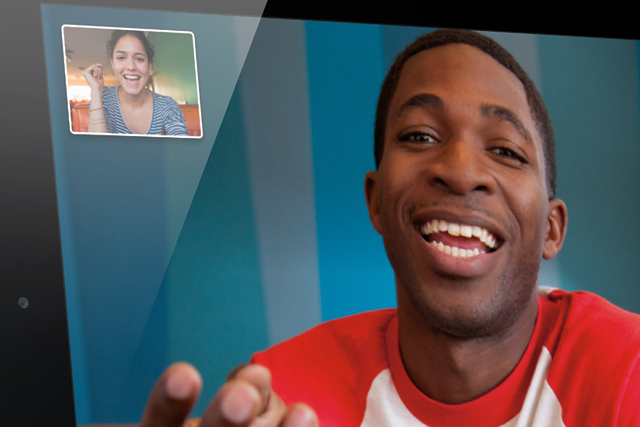 The 'Generation i' survey was conducted by YouGov on behalf of digital customer engagement agency Seven (formerly Seven Squared).
It reveals that 21% of male iPad users, and 12% of women users, will spend time using their iPad in the bathroom.
Kevin Sutherland, director of strategy at Seven, said: "As women no doubt are using it while in the bath, we can use our imagination to work out where men are using it in the bathroom."
The research, which comes from a poll of 1,007 iPad users, reveals that 87% of iPad owners used their tablet every day of the week.
Of those who have iPads, 63% would not describe themselves as early adopters of technology, but the kind to wait for a gadget to become established before they buy it.
Advertising on the iPad is viewed by the majority of iPad users as a more engaging experience.
Over half of those polled (51%) said they preferred reading magazines on the iPad than in print form, news that consumer publishers such as Condé Nast, which has invested in the tablet platform, will welcome.
Just over a third (36%) of users who have read magazines in print and on the iPad agreed that "the iPad is the best way for companies to advertise to people like them". In contrast 24% disagreed while the remaining 40% did not have an opinion either way.
Of those polled 42% said they are more likely to pay attention to interactive magazine advertising on the iPad than advertising in magazines and newspapers, while 31% disagreed.
Sutherland said: "This demonstrates that if you consume the same ad on both platforms (print and tablet) the experience is so much deeper and rewarding with the functionality on the iPad".

"People actually stop and look at the ads on the iPad in a much more focused way than in print media."
People who own iPads have reduced the time they spend on desktop computers, which is down 35% for those polled. The use of laptops is also down by 39% among iPad users.
Sutherland said: "What has leapt out to me from this research is how quickly the iPad has become mainstream."
Consumers are happier to part with money for apps that have a practical use, the research shows.
Of those polled 64% said the usefulness of the app is very important to them, followed by the content itself (47%), and then the price (44%).

Sutherland said: "In general people tend to pay for useful apps such as office-style apps, calculator apps and games as well.
"Where they feel they shouldn't have to pay for an app is in the news, social networking and shopping domains."