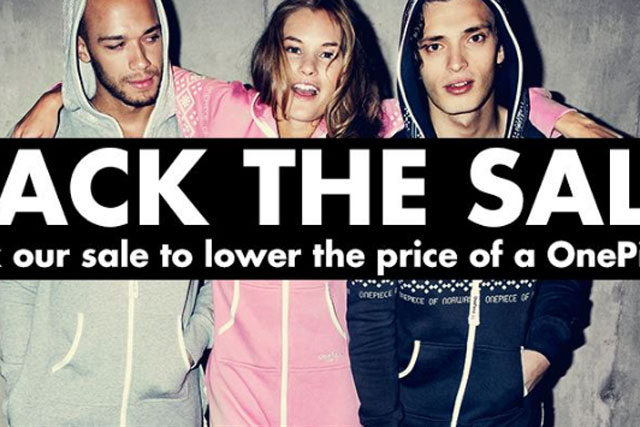 Every time a customer uses the #HackTheSale app to share the campaign on Facebook or Twitter, the price of a Lusekofte Onesie, which starts at £139, will go down.
Customers who take part will be sent an email notifying them of the final price and a link to the OnePiece online store.
Ole Fjelberg, president and partner at OnePiece Jump, said: "It's exciting to launch a campaign which is solely social. People collaborating together to get a good offer for everyone by giving us value in the form of awareness. It's a win-win.
Harkable, which was recently appointed to work with OnePiece in the UK, developed the app and the campaign's accompanying social media strategy.
Chris Harris, partner at Harkable, said: "This campaign gives a social media twist to the January sales, putting OnePiece's web-savvy audience in charge of getting a great offer."
The #HackTheSale campaign runs until 31 January.