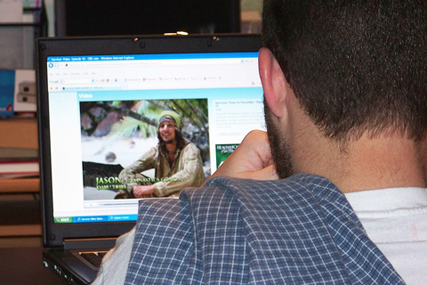 We live in a world of multiple devices. For every TV, there is a mobile phone, for every laptop there is a tablet. Consumers are watching video - and advertising - on all of them.
The question challenging TV buyers is just how much of my budget should be allocated to 'proper TV' and how much to these new platforms.
In the past, individual digital media owners have tried to demonstrate just how much their specific platforms add to the equation, but the secret sauce that's been missing is the ability to quantify the impact of all video platforms in an unbiased way.
The Videology Incremental Reach Project was our solution to that conundrum. For a start it involved 74 different publishers, ensuring that we covered the whole industry rather than simply a limited subset of platforms.
We set the barrier as high as possible by selecting three mainstream and heavyweight TV campaigns on which to test our theory: each of the three campaigns had bought 300-500 TVRs in addition to their online video activity. Each of the three was aimed at a mainstream, traditional audience.
Finally we made sure our numbers were solid by generating responses from nearly 17,000 consumers.
The result showed that combining cross-platform TV with online video adds an additional 4% of unduplicated reach for even the heaviest TV campaigns.
The figure was higher at 5% among 16-34 adults and 3% among ABC1 adults aged 35 or older, and 4% for housewives with children.
Video's incremental reach by campaign target
Source: Online video data from Videology May 2012. Advertiser level TV data direct from client
The results come from an online survey-based question, running across all 74 of the publisher partners who took part in the survey.
The questionnaire was delivered to more than two million consumers in total and we received 16,690 responses.
So while our three TV campaigns all hit 70-80% reach at 1+ cover via traditional TV - the average was 74% across the three campaigns - TV and online video averaged 81% and unduplicated reach hit 78%, an increase of four per cent.
Cross platform TV/video campaign
Source: Online video data from Videology May 2012. Advertiser level TV data direct from client
These figures are calculated based on those of our responding consumers who had been exposed to TV ads vs those who hadn't.
It goes without saying that TV campaigns with lower budgets will gain even more from adding online video to their schedule and that for certain more niche target groups, young men or students, for example, the impact will also be more dramatic.
The research also only looked at the impact of online video, it didn't take into account mobile - we are currently serving around 5% of our impressions to mobile viewers, a monthly audience of more than five million consumers - or connected TVs.
Future research needs to examine what impact these other platforms can have on incremental reach.
The Videology Incremental Reach Project underlines that we are in the middle of a broad general shift in viewing habits; video based campaigns need to be mindful of the fact that a mix of video platforms is increasingly essential for brands that want to ensure they cost effectively reach as much of their target group as possible.
At Videology, we believe that online video adds significant value to every campaign and the Videology Incremental Reach Project clearly shows that the facts back up that conviction.
Rhys McLachlan, corporate and business development director, Videology.