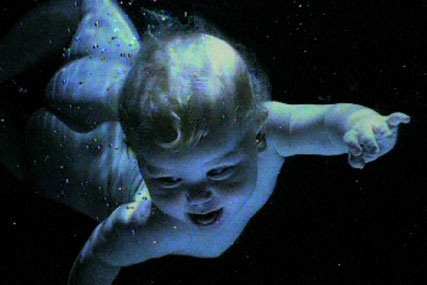 The event was the first in a series organised in conjunction with Thinkbox to highlight past winners of the IPA Effectiveness Awards, which are now in their 30th year.

WCRS won Gold at the awards in 1998 with its paper on building the Orange brand.

Monday's event opened with a short film on Orange created by Thinkbox and featuring contributions by Wight, who talked about the experience of launching the brand, Green, and David Golding, the convenor of judges for the 2009 Effectiveness Awards.

Orange was launched when only one in 10 people had a mobile phone, and people found the market confusing. "Orange came in and changed all that", said Golding.

Wight, now president of WCRS parent Engine, said Orange was backed by the vision that it would "take you by the hand and guide you through" the wireless future, and credited the marketing director Chris Moss, who appointed WCRS, for overruling market research that indicated Orange should be talking about the future being "wire-free", as it was too generic.

But having an effective brand was not just due to the ads featuring floating babies and "the future's bright" strapline, but also service innovations Orange introduced, such as billing by the second rather than by the minute.

It was interesting that while both Green, the founding partner of Fallon, and Wight, observed that the Orange brand "feels like it was built to last", Wight was candid about the original owners, Hutchison MicroTel, looking to sell on the company.

Wight claimed that though WCRS' IPA Effectiveness paper proved that branding and marketing had added £2.9bn to Orange's value, the real value added was much higher, as the company was sold for £29bn when it was making profits of just £1m.

Taking up the "built-to-last" theme, Green noted that the brand had been through several owners and agencies [WCRS was "sacked" in 1999, according to Wight], but its initial positioning held to this day, as demonstrated by research showing it was the most "cerebral and optimistic" of mobile brands.
The next event in the series will focus on PG Tips and is scheduled for Monday, 27 September.