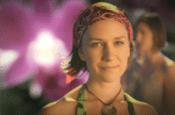 The move, which was first revealed by Campaign, includes the company's direct response advertising, direct mail and digital marketing across the consumer and business divisions.

The telecoms provider split with its previous incumbent Wunderman two weeks ago, just one year after the agency won the account.

Justin Billingsley, the brand director at Orange UK said: "Orange is going through a period of exciting evolution with the introduction of our new brand campaign, which will affect all consumer touch points. Chemistry really showed us they have the knowledge, hunger and passion to produce top quality work for our brand. Their experience in the DM arena is second to none and we very much look forward to working with such an exciting agency."

Jason Foo, the deputy managing director of Chemistry, said: "It is a tremendously exciting time to be joining Orange and we are really looking forward to working through a critical new phase in the brand's development. We feel that we have a great fit with the Orange team and look forward to a long and successful partnership."