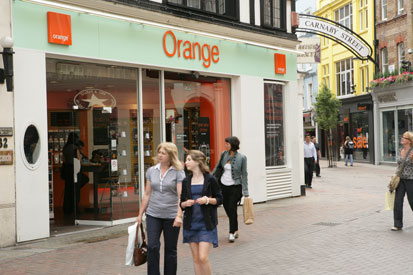 The company, which will have a UK customer base of 30m, has announced plans to retain the Orange and T-Mobile brands, with each continuing to operate its own retail networks, marketing campaigns, and service centres. The company will be officially integrated on 1 July.
Guillaume van Gaver has been appointed vice president of marketing across Everything Everywhere, while Steven Day will operate as vice president of brands and communications. Andrew Ralston has been appointed chief commercial officer.
Lysa Hardy, previously head of brand and communications at T-Mobile, has been promoted to board level within the company as vice president of T-Mobile propositions. Pippa Dunn will assume the responsibility of vice president of Orange propositions, having previously been employed as director of 'pay & go' at Orange.
While the most senior positions have been announced, director level appointments are yet to be finalised. It is expected that Orange's brand director Spencer McHugh will remain working on ORange, having worked on the creation of the new brand along with Day and Orange chief executive Tom Alexander. Alexander now takes on the role of chief executive of Everything Everywhere.
Everything Everywhere is looking to "propel itself beyond mobile communications" by exploring new markets, increasing revenue streams in mobile advertising and mobile commerce.
"We are on the verge of a communications revolution. Up until a few years ago, mobile was just about voice and text - not now. It's our vision to give our customers instant access to everything everywhere, opening up a world of endless possibilities," said Alexander.
At the beginning of March, The European Union ruled the merger between Orange and T-Mobile could go ahead to create the biggest mobile network provider in the UK with 28 million customers.