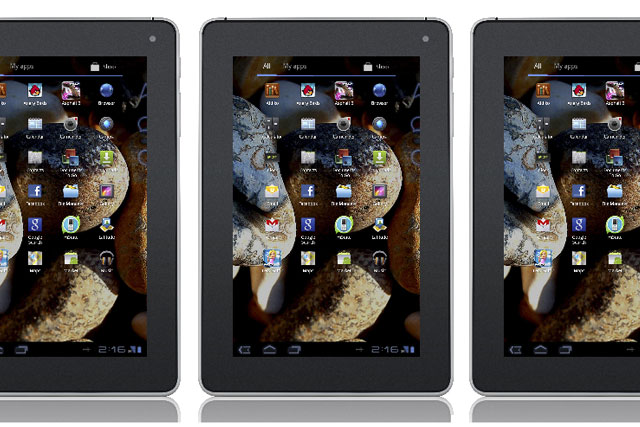 The Tahiti rolls out to Orange retailers this week and is priced at £69.99 upfront, plus a 24-month contract of £25 a month, which includes a data allowance.
The device has a seven-inch screen, the same size as BlackBerry's Playbook, and is made by Chinese tech giant Huawei.
It also has a camera, Wi-Fi and 3G connection. Everything Everywhere has not confirmed whether any marketing activity is planned around the product.
Paul Jevons, director of products and devices at Everything Everywhere, said: "The Tahiti is a stylish, lightweight device with a great quality screen, which we believe really does offer great value innovation and will help customers to get the most out of their multimedia content whilst on the go."
Unlike other manufacturers, such as Samsung and Motorola, Orange does not intend the Tahiti to compete with Apple, whose iPads are priced at £399.
The Tahiti does however present a challenge to Amazon's much-trumpeted Kindle Fire, which is priced at the lower end of the market in the US and currently has no confirmed UK launch date.
Amazon has reportedly set eyes on the smartphone market and is planning to launch own-branded devices.
Separately, new research from eDigitalResearch and IMRG showed that tablet use over Christmas Day and Boxing Day doubled in 2011, compared to the previous year, as 8% of 2,000 consumers surveyed now use these devices as their main way to go online.
Follow Sarah Shearman on Twitter @Shearmans