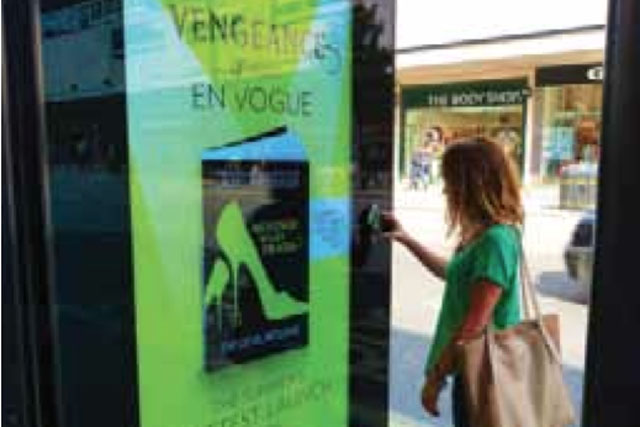 Campaign: "Revenge Wears Prada"
Media owner: ClearChannel
Media Agency: TED@MediaCom
What was the idea?
Revenge Wears Prada was author Lauren Weisberger's first return to the cutthroat world of Runway magazine since The Devil Wears Prada. We wanted to reach women who saw the film adaptation of that bestseller, but may not be regular book-buyers. Harnessing its position in popular culture, the campaign announced the sequel to The Devil Wears Prada was finally here.
What was the media strategy?
We wanted to drive pre-awareness of the book and post-launch coverage to put the sequel on the map. We had an exciting "Stiletto Strut" event planned for the launch, fantastic media partnerships, viral video content and great retailer placement, and used outdoor to extend our activity onto the high street and into the early summer months. Outdoor was a confident, high-visibility channel, which would be seen by our target audience: women of all ages.
How did you use outdoor?
Three creative executions played on the fashion theme of the storylines that would appeal to women and position the book as the must-read of the summer. The interactive nature of Clear Channel's Mobile Platform meant we could offer a chapter for consumers to download onto their mobiles, as well as allow immediate purchase from Amazon. A map facility also showed the nearest Waterstones store where they could buy the book.