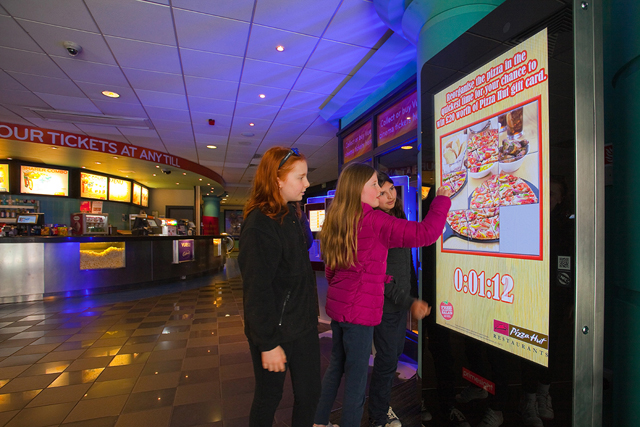 Campaign: 40th anniversary tile game promotion
What was the idea?
Being a family brand familiar to millions of people, Pizza Hut Restaurants wanted to incorporate nostalgia into our 40th anniversary celebrations while also using cutting-edge technology to create fun marketing.
We worked with Primesight and Starcom to devise an old-school tile game in a modern way to provide a fun experience. The game included a chance for the players to win a £20 gift card, as we wanted to reward people who interacted with it in the same way we want to reward every guest in our restaurants - by fulfilling our promise of delivering a fantastic experience and craveable food.
What was the media strategy?
Pizza Hut Restaurants is very family-oriented, so it was important to reach families and young people who were deciding where to eat after spending quality time together. We handpicked five digital touchscreens in cinemas within 500m of one of our top five restaurants. The touchscreens allowed us to engage with our customers in a whole new way in the cinema foyers, where the long waiting time is ideal for a game like ours.
How did you use outdoor?
We used outdoor to drive engagement with the brand.
The game was positioned in an environment where people truly have the time to play without distractions to the experience.
Outdoor advertising was excellent in driving brand engagement, with 1300 interactions recorded, equating to more than 100 interactions with Pizza Hut Restaurants daily.