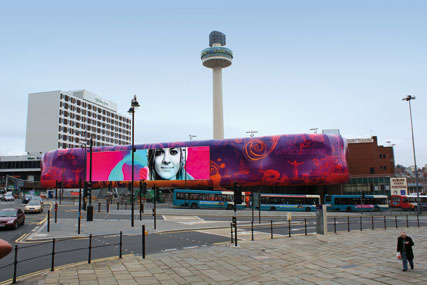 Speaking at the fifth annual Digital Life conference presented by the IPA and Outdoor Advertising Association (OAA), Greg Grimmer, co-founder of Hurrell Moseley Dawson & Grimmer and former managing director of Zed Media, said the industry had to prove digital sites were worth more than static ones, adding: "Qualifying [their worth] is the aim of everyone in the industry".

Meanwhile, John Slatkin, chief executive of Titan Outdoor, placed the emphasis on media owners selling the audience, not the billboards. He said the number of people out and about had risen by 53% in the past 14 years, and called on more accountability through research to show how this audience can be reached.

Mark Greenstreet, joint managing director at Aegis-owned Ævolve, also called for the industry to find a way to measure the audience of digital screens, believing clients only saw an average of five out of eight ads per minute.

Dave Bedwood, creative founder at digital agency Lean Mean Fighting Machine, admitted only three out of 33 digital out-of-home (OOH) campaigns they had suggested to clients had been made. He suggested clients needed help to better understand the level of engagement with digital OOH.

The presentations were followed by contributions from an expert panel, featuring James Davies, board director of Hyperspace at Posterscope; Ivan Clark, director of digital and creative solutions at Kinetic; Tim Bleakley, managing director of sales at CBS Outdoor; Rob Atkinson, managing director of Clear Channel Outdoor, and David McEvoy, group marketing director at JCDecaux.

Grimmer reiterated that clients want to know it's worth it, while McEvoy said research for the new Postar had begun and would be ready by early 2010.

Though recent figures from the OAA showed revenues in the outdoor industry were 5.8% down year-on-year, digital revenue grew by 48%, the conference heard.