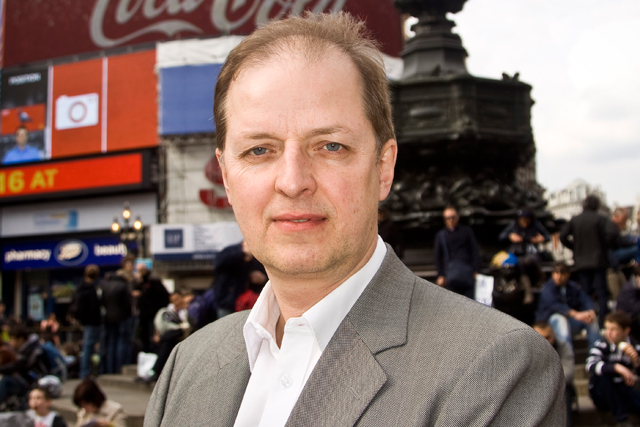 Total outdoor revenue between October and December 2010 was £251.8m, up 6.9% when compared with revenue of £235.4m during the same period of 2009, and comparable with revenue in the same period in 2008.
The figures are provided by the OAA, which this week rebranded to the Outdoor Media Centre, and which, unusually for a trade body, publish the revenues collected by its members. Combined revenue totalled £879.8m in 2010.
Although revenue was up 12.5% over the year, the outdoor industry is still down 6.3% from 2008 figures and down 9.8% from the peak of £975.8m in 2007.
Official figures for the entire media industry are not yet available, but the most recent prediction from the Advertising Association and WARC in December 2010, suggested ad spend would grow by 6.6% in 2011. TV spend is expected to be up 14%.
Mike Baker, chief executive of the Outdoor Media Centre, said: "We are pleased to finish the year with strong growth of 12.5%. We believe that this puts outdoor right up with TV as one of the best-performing media of 2010.
"It will certainly increase outdoor's share of display spending. We have recovered significant ground from the 2008-2009 low point. It's a step in the right direction, but we are ambitious in terms of how much further we think we can go."
The biggest outdoor advertiser during 2010 was Pay TV and telecoms giant BSkyB which spent £30m across the year, according to The Nielsen Company.
Matthew Dearden, chief executive of Clear Channel Outdoor UK and Ireland, said: "The latest Q4 figures reveal the industry finished 2010 strongly, and at Clear Channel, we had a particularly good quarter, enjoying growth across all our formats."
In the final three months of 2010, retail formats performed most strongly, up 14% compared with the year before, while transport and roadside were up 6% and 4% respectively.
Jeremy Male, chief executive of the UK and Northern Europe for JCDecaux and chairman of the Outdoor Media Centre, said: "This is a good result for outdoor, rebounding from a difficult 2009, with strong results from brands such as Sky, M&S and Aviva over the last year.
"2010 was characterised by the return of big branding campaigns from the finance sector to restore consumer trust, while digital outdoor came to the fore for big national events."
Digital continued to grow, although at a slower year-on-year pace, and quarterly digital revenue passed £30m for the first time. Over 2010, digital revenue was £100.7m, up 37.3% year on year and representing 12% of the total revenue haul.
Carolyn Nugent, UK head of digital at WPP out-of-home agency Kinetic, said: "The increase in digital revenue in the last quarter has been largely due to organic growth. We're seeing more advertisers come into the market, particularly in retail environments.
"As a general trend, we have seen more advertisers taking advantage of the flexibility of the medium. They understand the benefits of digital and are looking to target the consumer much more closely."