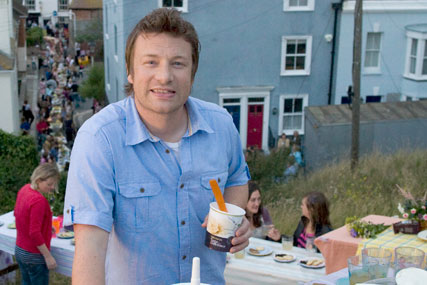 The good performance was put down to the relaunch of the Taste the Difference'range, backed by an ad campaign by AMV BBDO, and strong growth in the non-food sector.
Non-food grew at three times the rate of food, particularly the Tu non-food range, which includes clothing, and propelled Sainsbury's the UK's tenth-largest clothing retailer.
Justin King, chief executive, said: "Customer numbers are now at an all-time high of over 20 million transactions every week, which is up one million on last year – a clear indication of our growing universal customer appeal.
"We are also pleased with the growth of our channels and services as we continue to extend our offer to more customers. We now have over 340 convenience stores; online sales are growing by over 25%, and the bank has delivered strong profit growth"
Sainsbury's said they would focus on five areas:
• Food pricing and quality
• Accelerating the growth of non-food and services
• Rolling out new retail channels
• Growing supermarket space
• Property management
King said: "As we enter the second half, we expect the economic environment to remain challenging. We remain confident that our universal customer appeal, combined with our strong space growth momentum, means we are in a good position to perform well in this environment."
Gemma Lovelock, retail analyst at TLC Marketing Worldwide, said: "Sainsbury's results reflect an entrenched stay-at-home culture that has been growing for the past two to three years. People are not just eating more at home, they are also socialising and entertaining more at home, and the supermarkets generally are benefiting from this behavioural shift.
"Although the wider retail sector is struggling, as reflected by October's BRC retail figures, the supermarkets are the winners by default, because food is a necessity not a luxury."
She added: "Instead of spending money on big-ticket items on the high street, consumers are spending more on premium food products in the supermarkets, and indulging in good food at home rather than eating out," she said.