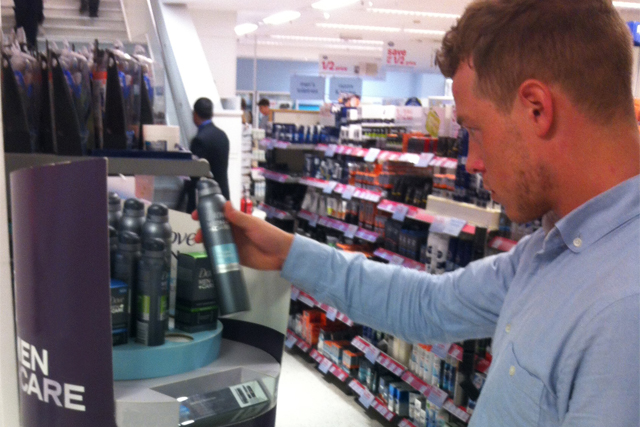 The service, already used by the likes of Coca-Cola and Nestle, is the brainchild of US-based MarketingLabs and has been brought across the pond by UK director Jamie Matthews.
Matthews, who has a UK and EU licensing deal with MarketingLabs, said that SellCheck was already in talks with retailers and brands of "the same calibre" in the UK despite only having launched in the past week.
The technology behind SellCheck was developed by 3M and launched in November 2009 as the 3M Visual Attention Service (VAS), a web-based algorithm that draws on decades of cognitive and vision-science research to predict eye-tracking patterns with more than 90% accuracy.
In effect, it draws on years of real-life eye-tracking data to understand how the human eye responds to specific visual stimulus and uses this to generate a predictive analysis of the distribution of visual attention in the first three to five seconds of viewing (graphically illustrated via a heatmap).
Scoring system
SellCheck has combined 3M's VAS with MarketingLab's 4C's evaluation and scoring system for marketing communications materials, which gives a score out of 10 in each of the four C's: command attention; connect with shoppers; convey information; and close the sale.
The company also draws on an anonymous panel of independent experts with shopper marketing backgrounds from some of the biggest brands around to deliver their verdict on where the marketing communication succeeds and where it can improve.
The work is given a final score out of 40 (it's combined score across the 4C's) as well as a concluding recommendation from the panel of experts and it is this element of the service that Matthews believes brands and agencies get the most value.
"What we found in the US is that the eye-tracking software is where the initial interest lies, but that over time the bit that becomes more valuable is the narrative and scoring supplied by the expert panelists," he said.
"We're seeing clients start to build it into their process as a matter of course, like using spellcheck or getting sign off from the marketing director, and purchasing anything from 50-100 reports a month. This allows them to then look at all their marketing communications and say: our average score out of 40 for the quarter is 25 - how do we get it up to 30?
"It allows clients to increase their capability around delivering more effective marketing communications. It removes a lot of the subjectivity and builds in objectivity around delivering focused communications."