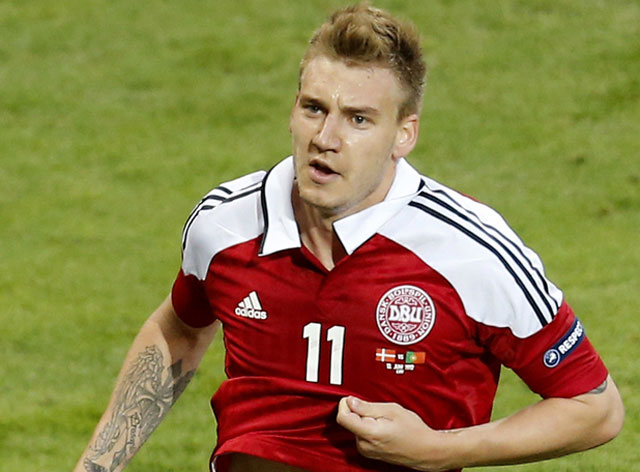 The bookie has U-turned on its original stance, which was to back Bendtner's appeal to UEFA over the severity of the fine, without committing to pay out financially.
Now, however, Paddy Power has agreed to stump up the £80.000, claiming that it's what its fans want.
Paddy Power said it had been "inundated" with messages via social media suggesting it should pay the fine.
The company said: "We pride ourselves on listening to our customers and what we heard loud and clear yesterday was that Nicklas Bendtner should not suffer as a result of UEFA's double standards."
The fine and a one-match ban followed the Danish striker pulling up his football shirt to reveal Paddy Power-branded underwear during the match.
UEFA, the organisers of Euro 2012, took such exception to Bendtner's display during the game on 13 June, that they imposed the fine and match ban.
Bendtner claimed he was not breaking any advertising laws.
Denmark's football association is sponsored by Ladbrokes.
UEFA rules dictate that clothing, other than football kit, worn during the tournament must be free of any sponsor advertising.
Follow John Reynolds on Twitter @johnreynolds10