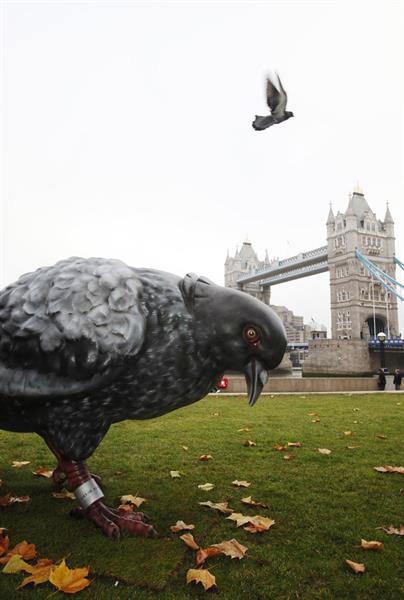 AKQA has commissioned a series of sculptures of British objects as part of a digital campaign promoting the new Panasonic compact digital camera, the Lumix ZX-1.
The objects, including a giant pigeon, a park bench, post box, conker, coffee cup and traffic cone, are eight times larger than their original sizes in a bid to highlight the 8x optical zoom on the new Panasonic camera.
The sculptures are in position in high profile locations in the cities of Edinburgh, Manchester, Birmingham, Leeds and Bristol for the next two weeks.
The work centres on the idea of creating extraordinary photo opportunities by making ordinary objects 8x bigger.
The experiential campaign drives consumers to a facebook group where users are invited to submit their own photographs showcasing the fun that can be had with perspective for their chance to win a trip to the 2010 Vancouver Olympic Winter Games.