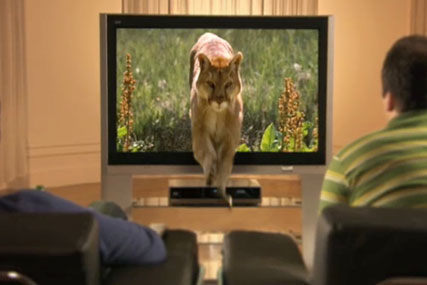 The 3D idents, which will run before and after films on the 3D channel, were created for Panasonic by Sky's in-house team. The sponsorship was booked through Aegis media agency Vizeum.
The campaign's TV ad, which launched in 2D last Friday, will be re-mastered by Panasonic's integrated marketing agency Billington Cartmell and is expected to be broadcast in 3D form next week.
Andrew Denham, marketing director of Panasonic, said: "Sky customers who have the premium package are able to receive the 3D channel at no extra charge so we thought it would be a good opportunity to drive sales."
Panasonic already sponsors high definition films on the Sky platform which Denham said had been "very successful". Denham said: "It was a logical move for us to extend the sponsorship to movies in 3D."
Sky has already endorsed Panasonic's competitor LG Electronics as its recommended 3D partner, which includes joint marketing as well as consumer awareness, education and demonstration activity.
A spokeswoman for LG declined to comment on the Panasonic deal.
Panasonic's 3D offering includes consumer camcorders for creating 3D content, 3D authoring and encoding facilities, 3D televisions, Blu-ray players and Blu-ray home cinema systems.
BSkyB announced it was to launch its 3D channel today (1 October) in its preliminary results on 29 July. Three days ago (28 September) its competitor Virgin Media made a shock move and launched its own 3D service.