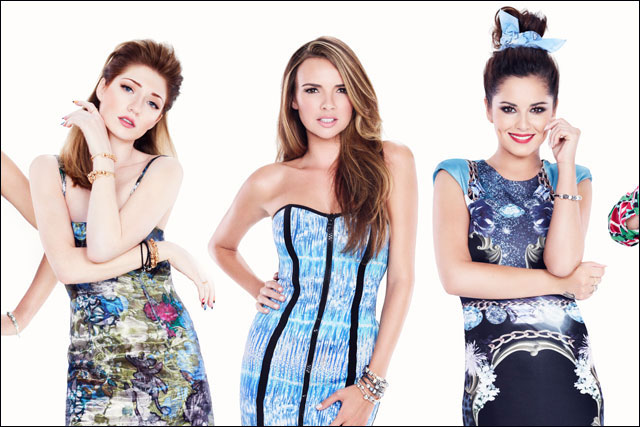 The 'Girls Aloud Ten, the Hits Tour 2013', marks 10 years since the girl group formed and will take place between February and March next year.
As part of the brand partnership, each band member has designed their own Pandora charm bracelet, intended to reflect their personality. They will be promoted in Pandora stores nationwide.
The deal includes product placement for the bracelets, with the pop stars wearing their individual bangle in a cover photo and music video for their new single 'Something New'.
The partnership was conceived by creative content company Gravity Road and Pandora's media agency Cream. This is a diversion for the brand, which has largely done press, TV, cinema, outdoor and advertising in the past.
They will also be creating short films in which the band members discuss their lives, families and special memories. During the shorts, they will discuss their Pandora bracelets.
In addition to the content, members of Pandora's online loyalty scheme will have the opportunity to purchase tickets to the tour 48 hours before the general release. Anyone who signs up to the scheme during this two-day window will automatically be entered into a prize draw to meet the band and receive a free bracelet.
Pandora did not disclose the sum it paid for the sponsorship deal.
Peter Andresen, president of Western Europe for Pandora, said the partnership is the first of its kind for the company.
"We hope the activity throughout our stockists and on our website will capture the excitement of the reunion and allow fans to share their experiences and memories of Girls Aloud."
Follow @shearmans