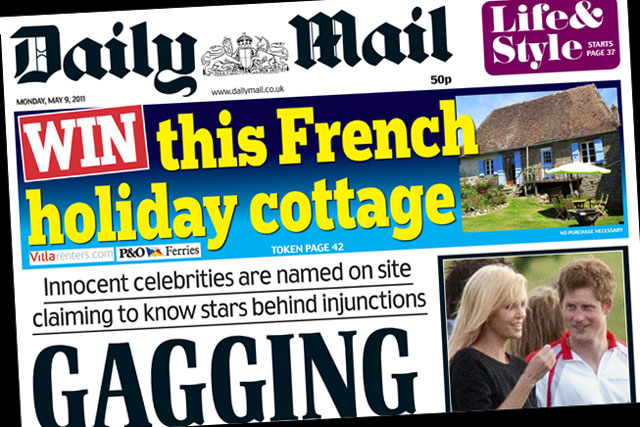 The National Lottery advertises another staggering EuroMillions draw. Players can win a jackpot of £85m in the first Tuesday draw, advertised in The Sun, the Daily Mirror and the Daily Mail.
Barclays takes out a full page in The Guardian to advertise its business account as editorial coverage names top earning business women.
Nationwide continues to push its mortgage rates in The Guardian, with three consecutive full pages. Ads also appear in The Independent.
The Co-operative bank advertises in The Independent, claiming it is "number 1 for high street satisfaction".
Talk Talk takes out a full page in The Sun to promote its phone and broadband package which it calls "simply great value".
Asda takes out a full page in the Daily Express to promote the DVD release of the ITV drama 'The Runaway', based on the novel by Martina Cole.
Rolex takes out a full page ad in The Times to launch the opening of a boutique in London.
The Telegraph promotes its new iPad app with half a page dedicated to explaining its features.
Finally the Daily Mirror gives away Doctor Who Lego toys with today's paper.