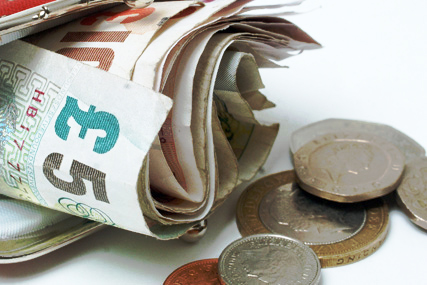 For many of us, Middle Britain conjures up images of Jerry and Margo Leadbetter in the hit sitcom The Good Life.
They lived in a house with a garden; Jerry worked in middle management and drove a large Volvo estate car. But now, many decades later, who belongs to Middle Britain and why should we care?
Framed against the perennial debate about who or what constitutes Middle Britain, and the increasing use of the term Middle Britain as a societal reference point, at Experian we are able to define Middle Britain through attitudes, behaviours and location instead of a simple ranking of income and class stereotyping.
This is done using Mosaic, our consumer classification tool that describes the British population against more than 400 social and economic variables.
Our analysis tell us that if you live in a semi-detached house, shop at Tesco, drive a Ford Focus, enjoy computer games and prefer communicating over the internet, the chances are you - like me and another 31.1 million people in the UK - are a member of Middle Britain.
Location


Middle Britain today spans a wide cultural spectrum, ranging from single person households to married couples of all ages who live in a variety of locations, from brown field inner-city spots to the edge of towns or cities as well as affluent suburbs.
Middle Britain is located in and around most of the major cities in Britain but is largely found in the South and England's middle.
The group comes in two flavours - those living in older, more established suburbs such as Bexleyheath and Harrow, and areas of more modern housing with a younger population such as Thurrock, Slough and Milton Keynes.
Middle Britain local authority rank
Local Authority
Ranking
% of population falling under Middle Britain
Slough
1
62.59%
Rushmoor
2
56.01%
Bexley
3
53.02%
Spelthorne
4
51.43%
Harrow
5
49.70%
Bracknell Forest
6
49.28%
Broxbourne
7
49.00%
Hillingdon
8
48.90%
Dartford
9
47.13%
Milton Keynes
10
47.06%
Source: Experian
Family and leisure


Regardless of location, age or relationship structure, the family is central to Middle Britons and many have children, which strongly influences their approach to leisure time.
Compared to the population as a whole they take more trips to the seaside, theme parks and cinema.
While running, cycling and going to the gym all feature as sporting pursuits, Middle Britain is more likely to enjoy sedentary activities focused round the TV or computer games.
As with most of the population, they are most likely to watch football on the TV.
Middle Britain are huge technology consumers; by 2015 we can expect their spend on communications technology to grow by 40%.
The busy life they lead, juggling work, families and shopping is supported by their heavy use of the internet - both for price comparison and online purchase.
Middle Britain's favoured method of communicating is through the internet (31%) more than telephone (29%) and email (23%). For them, Facebook is second only to Google for website visits and is likely to overtake it soon.
Car of choice


Jerry Leadbetter may have preferred a Volvo but in 2011 Middle Britain is more likely to have a Ford Focus or Peugeot 206 parked at home.
Those on the fringes of Middle Britain - older, more affluent members or those with more children - may be found, respectively, behind the wheel of a Vauxhall Zafira or a BMW 3 Series.
Middle Britons drive 13% more miles a year than the average driver and are 10% more likely to commute to work by car.
They would like to be greener in their choices but in reality their behaviour says they are too busy to change.
Spending power


Household income for Middle Britain is around 10% higher than the national average at £47,268 per year.
Although outgoings are also higher, mainly in terms of income tax and mortgage commitments, disposable income is nonetheless 8% higher than the national average.
Almost half (48%) of Middle Britons perceive themselves 'coping financially' rather than being 'financially comfortable' (29%).
By 2015, Experian's economists forecast that Middle Britain's average income is expected to grow by about 6.6% in real terms - slightly higher than the national average of 6%.
However, outgoings are likely to increase faster than the national average with the net result that Middle Britain's disposable income is set to increase by 2.7% by 2015.
However, this group is likely to be more exposed than the general population to increases in mortgage interest rates over the coming years.
Brands are important to this group and buying decisions are governed by both value for money and technical excellence.
Experian's research shows that whilst almost half (44%) state that they plan their weekly shopping carefully, almost a third (31%) also admit to buying the cheapest product.
Word of mouth endorsement holds particular sway and this group is increasingly open to text based marketing over direct mail.
Concerns

Middle Britons in the older suburbs are increasingly worried about rising fees and costs, having difficulty in covering their mortgage and at the same time facing reduced pension values.
Coupled with this, older parents in this group are also concerned about the challenges their children are tackling, for example, university debt and getting on the housing ladder.
Middle Britain's other side is younger and lives in predominantly newer housing. In places around Eastleigh and Dartford, worries about high mortgages, job security and high levels of debts dominate.
Just over half (54%) of Middle Britain state they are happy with their standard of living but to achieve this 60% say that they do not have enough hours in the day to make this possible.
Why does this all matter?

Experian's exposure of Middle Britain further establishes the value of data-based insight for brands and marketers.
As an increasingly sophisticated group that makes well informed choices on how to spend their squeezed cash, marketers need to offer a sympathetic message that is seen to understand their way of life and concerns.
Brands need to be seen to save Middle Britain time and offer a useful product or service that they think is good value for money.
The way we all live and work is changing fast and becoming more sophisticated.
For marketers, the lifestyle and behaviours of consumers are more complex than ever before; understanding them in this changing environment is a critical business task.
The days when marketers used the popularity of shows like The Good Life for insight into Middle Britain, or any other group, are long gone.
Who knows - it may not be long before a Middle Britain family who drive a Focus, shop at Tesco and love running and computer games appear on the small-screen.
Richard Jenkings, lead consultant, Experian Marketing Information Services, UK&I