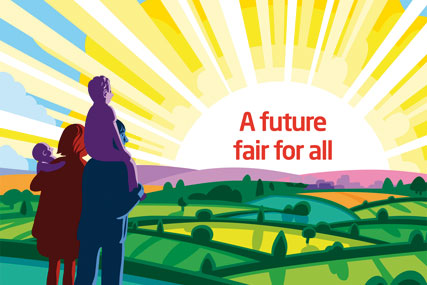 The Labour manifesto, unveiled on Monday, details plans to develop the site. It comes just weeks after Tory leader David Cameron announced a similar initiative, prompting claims that Labour copied the idea.
The manifesto pledges to 'support parents who challenge aggressive or sexualised commercial marketing'. It says Labour will ask Consumer Focus, the statutory consumer watchdog, to develop a site where parents can 'register concerns'.
In February, Cameron floated the website idea and said at the time that any company that was found guilty of the 'in-appropriate sexualisation' of children should be prevented from bidding for COI contracts for three years.
One Tory insider said of the Labour plan: 'It's a complete rip-off. It's another great idea they have taken from us.'
As the creation of the site is now backed by both main parties, it looks set to become a reality. However, it is unpopular with some sections of the ad industry. IPA director-general Hamish Pringle said in February that it would 'pull the rug out from under the ASA', adding that it was 'ill-thought-out'.