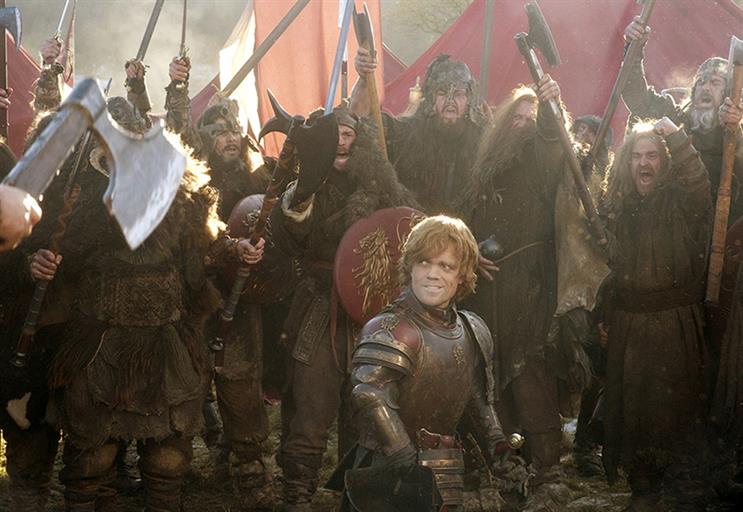 BSkyB plans to buy assets in Europe (notwithstanding likely Ofcom intervention) and has also struck deals with Paramount Pictures and Sony plus a 5-year content deal with rival Virgin Media. Meanwhile, BT has credited the launch of BT Sport as the catalyst for its consumer division's first annual revenue growth in more than a decade.
While the big guns, Sky and BT, slug it out over sports content, a very successful budget service has seen TalkTalk emerge as the fastest growing pay TV operator – faster than its three main competitors combined in the most recent figures. And Virgin Media is currently running a new BBH campaign, fronted by David Tennant, to support its Big Kahuna quad-play offer. Interesting times indeed.
What does this mean for the pay TV consumer?
As part of a series of Consumer Power surveys, we recently explored the relationships that UK consumers* have with their pay TV provider. Interestingly, less than half (47%) reported that they feel valued by their provider – a pretty weak figure whichever way you look at it. Of the main players, Sky was ranked lowest (42%) below both Virgin Media (53%) and BT (51%).
Other striking statistics reveal that only 13% feel "fully connected" to their provider with almost three times as many (38%) either "disconnected" or "indifferent".
So what's driving this lack of connection? One key element is that 75% believe new customers are more highly valued than those who stick with a provider over time, typified by the comment: "new customers get better deals and unless loyal customers threaten to go elsewhere, they never have their costs reduced."
Many share this view and appear to understand the 'game' with 41% having previously attempted to negotiate payments with their provider and three in four being successful – figures that the providers would want us to play down no doubt!
Given this lack of connection, it's somewhat surprising to discover that 64% of pay TV customers have never switched their provider.
Why don't more people switch pay TV provider?
This is exactly twice as high as the equivalent percentage of mobile phone users (32%) who have always stuck with the same provider. So, is customer service in the pay TV market exceptional? Are pay TV customers too apathetic to switch? Or are other barriers in place?
The survey provides some interesting answers. For those who had switched provider in the past, the key motivation to do so was the perception they were receiving 'poor value for money'. 38% offered this as the main reason compared with 30% who cited poor customer service.
But for those who have not switched, many of whom are not strongly connected to their provider remember, it is content that is king with 39% citing 'loss of content' as the main barrier preventing them from taking their custom elsewhere.

The WordCloud above highlights the content that pay TV customers said would likely make them look elsewhere if their current provider no longer had exclusive rights. 'Sky Sports' is the most common response, just ahead of 'Football' and many other sports feature prominently along with 'Sky Atlantic' and 'Movies'.
BT has certainly understood the big picture with aggressive moves in recent years to challenge Sky for exclusive rights to English Premier League and UEFA Champions League football.
And finally, service bundling is clearly a very positive move from a provider perspective, helping to lock customers into long-term deals, but how does this feel from a customer perspective?
Interestingly, this is also viewed positively by those who take broadband, landline and/or mobile from their pay TV provider, with value perceptions rising to 50% compared with just 38% among those who only take pay TV.
The battle for exclusive sport and other appointment-to-view content is likely to rage long into the future. We may well be at the dawn of a new era of more genuine competition in the pay TV market, with Sky's content dominance no longer being a given.
Lee Langford is director of Telecoms, Media, Technology and Entertainment at Harris Interactive
* Harris Interactive interviewed a nationally representative sample of 1,534 UK pay TV customers aged 18+ during April/May 2014.