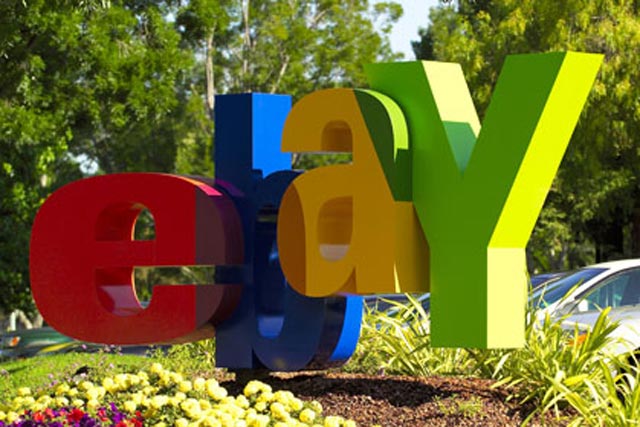 EBay's revenue totalled $2.5bn (£1.6bn), for the year ended 31 December 2010.
Revenue growth for the quarter would be 10%, if the effects of the sale of Skype, which took place earlier in the year, were excluded.
Net income rose 24% to $559.2m (£350m).
The company reported that its PayPal business ended the quarter with 94.4 million active registered accounts, adding approximately one million per month. Mobile payment increased five times compared to 2009, exceeding expectations.
Its marketplace business also helped lift performance, with gross merchandise volume increasing 10% to $15bn.
John Donahoe, president and chief executive of eBay, said: "We are driving strong global growth at PayPal and strengthening our core eBay business. And we are innovating quickly in areas such as mobile, which is helping to position us at the forefront of trends shaping the future of shopping and payments."