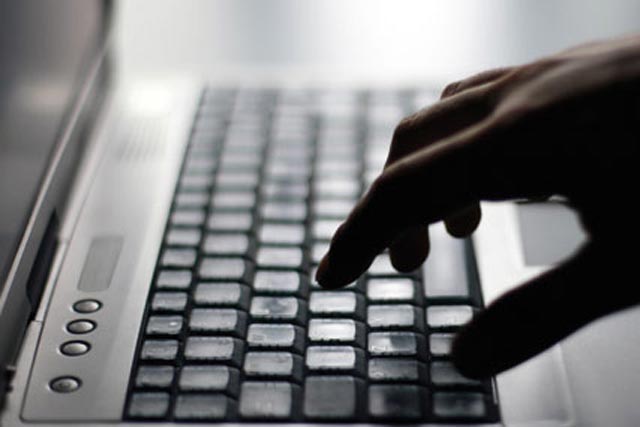 If press reports are to be believed we have just entered the post-PC epoch. So just what does this mean?
While at first glance it seems like something that will have Jeremy Clarkson and Frankie Boyle dancing in the aisles, freed at last from Ofcom reprimands, rather it is the heralding of a new era in which the trusty old personal computer is a thing of the past.
New insights from Kantar Media can gauge just how feasible such claims are.
Given the explosion in methods of accessing the internet through tablets, smartphones, games consoles, and televisions there is certainly less reliance on the desktop computer.
Indeed Apple's fourth quarter results revealed a record breaking swell of revenue coming from non-pc products, notably iPads and iPhones, exceeding even their own sales forecasts.
Similarly, Google's Android is making some serious inroads into the smart device world.
Globally, it accounts for around half of the smartphone market (though Kantar's US Worldpanel data shows that, coinciding with their Q4 boom, Apple has just taken the lead in the States in the run up to Christmas).
Thanks to the impressive sales of the Kindle Fire, Android now makes up 39% of tablet sales too.
Results released last week indicate that global tablet sales for 2011 exceeded 66.9 million, up 260% from 2010's numbers and the growth is likely to continue into 2012.
Interestingly, Deloitte predicts that 5% of tablet owners in 2012 will own multiple tablet devices.
While these increases are undoubtedly impressive, tablets do however still remain a relatively niche product.
Tablets are not the only means of accessing the internet in an always-on post-pc world.
Recent research from Google shows 45% of the UK population now have a smartphone and this is backed up by new proprietary research from Kantar Media which indicates that smartphone penetration exceeds 50% of urban audiences in the UK, something that is anticipated to continue growing through 2012.
At last week's MediaPost Mobile Insider Summit, ESPN further underlined the importance of the mobile market with the bold claim that in 2012 they would be treating the mobile as the first screen.
In addition to smartphones and tablets, games are increasingly played online.
The Gaming Britain study conducted by Kantar Media for the IAB indicates that 34% of the UK population have played games on a PC or laptop in the last six months (42% have done so using a mobile phone).
Then there are streaming media services which connect the internet to various other devices including the television.
Amazon-owned Lovefilm offer its streaming services across various devices and the recent arrival of Netflix in the UK is further evidence that this is an area of huge potential growth through 2012.
This brings us to connected TV. Although still in its infancy, research suggests that 90% of televisions will be connected to the internet by 2014 so this is likely to strike yet another blow for the desktop computer.
So what does all this mean for the humble PC? Calling time on the desktop seems a little premature, although signals that the PC bubble may have burst are starting to emerge.
Gartner analysis on the PC market shows that PC shipments in the US declined by 1.4% in Q4 2011 and are expected to slow more significantly through 2012.
Smartphones and tablets are undoubtedly making waves and perhaps rightfully hogging the press column inches, while at the same time enabling digital natives to access the web 24/7.
The humble PC will remain an important player in the mainstream connected world through 2012, though for how much longer beyond this remains to be seen.
Perhaps a more PC line on the subject is that the desktop is not dead, but there is a suggestion that glory days may be gone.
Kantar Media is launching a study into connected TV called TVolution, linked to its TGI study, with the first results due in Q2 of 2012.
Euan Mackay, senior associate director, Custom Media division, Kantar Media