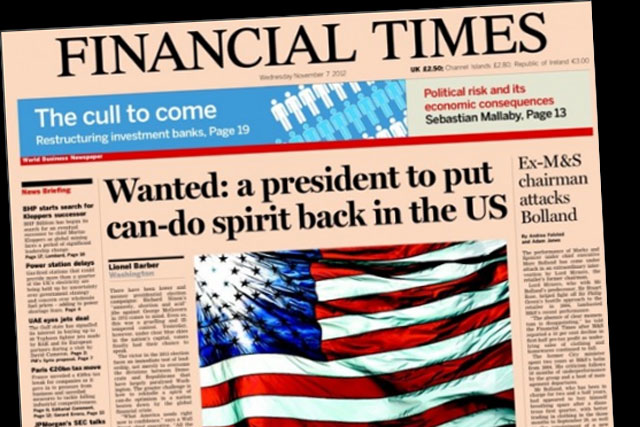 The publisher dismissed a Bloomberg report that it was exploring a sale of the FT as it sought to focus on its faster-growing education business.
The report said that Pearson could consider offers for the title this year, even before the company's chief executive Marjorie Scardino is replaced by new boss John Fallon in January next year.
In response to the report, Pearson said: "We have said many times that the FT is a valued and valuable part of Pearson. We are not in the habit of responding to rumours, speculation or reports about our portfolio. However, this particular Bloomberg story is wrong."
Bloomberg, the parent company of Bloomberg News, as well as Thomson Reuters and News Corporation – owner of The Times and The Sun – could be potential bidders for the FT should it come up for sale.
There could also be bids from parties who want the Financial Times as a trophy asset, despite its falling circulation.
The newspaper is part of the FT Group division of Pearson, which also owns 50% of The Economist magazine.
The FT Group reported a 27% leap in profits to £76m last year.
One source said the Financial Times was valued at around £500m in the market. Other reports value the title at almost double that. Another source told Media Week that Pearson would look at offers for the newspaper.
The FT has long been subject to rumour that it could be up for sale, despite strong protestations from Scardino, who said the title would be sold "over my dead body."
Follow @johnreynolds10