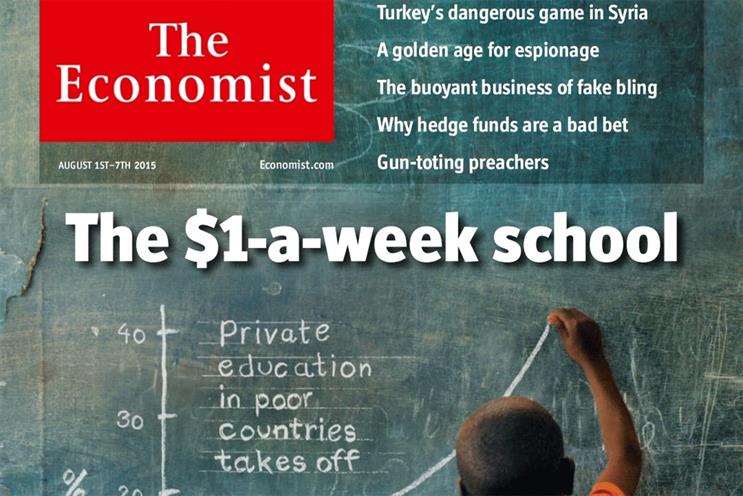 The move comes within weeks of its decision to sell the Financial Times to Nikkei for £884 million and ends Pearson's role as a news publisher, as it focuses its business on its global education strategy.
Exor Spa, the Italian investment company owned by the Agnelli family, has paid £227.5 million for 27.8 per cent of The Economist Group's ordinary shares and all of its B special shares for £59.5 million. The purchases will increase Exor's total holding in the Economist Group to 43.4 per cent.
At present Exor owns a 4.7 per cent holding in the Economist Group and John Elkann, Exor's chief executive, joined the Economist Group board in 2009.
Elkann said: "By increasing our investment in The Economist we are delighted to affirm our role as one of the Group's long-term supportive shareholders, along with the Cadbury, Layton, Rothschild and Schroder families and other individual stable investors.
"We have always admired the editorial integrity and thoroughly global outlook that are the hallmarks of The Economist's success and we fully subscribe to its historic mission to 'take part in a severe contest between intelligence, which presses forward, and an unworthy, timid ignorance obstructing our progress'."
The Economist Group itself will buy Pearson's remaining ordinary shares for £182 million, Pearson said today in a statement.
As well as The Economist, the 172-year-old global business and current affairs magazine, The Economist Group owns The Economist Intelligence Unit, CQ Roll Call and TVC, the PR and digital marketing agency.
The transaction is expected to close during the fourth quarter of 2015. It is subject to regulatory approvals and the agreement of both 75 per cent majority of The Economist Group shareholders and the group's independent trustees.
John Fallon, the chief executive of Pearson, said: "Pearson is proud to have been a part of The Economist's success over the past 58 years, and our shareholders have benefited greatly from its growth.
"We have enjoyed supporting the company as it has built a global business, sustaining the excellence of its journalism and ensuring it is read more widely. We wish all our colleagues at The Economist every future success.
"Pearson is now 100 per cent focused on our global education strategy. The world of education is changing rapidly and we see great opportunity to grow our business through increasing access to high quality learning globally."