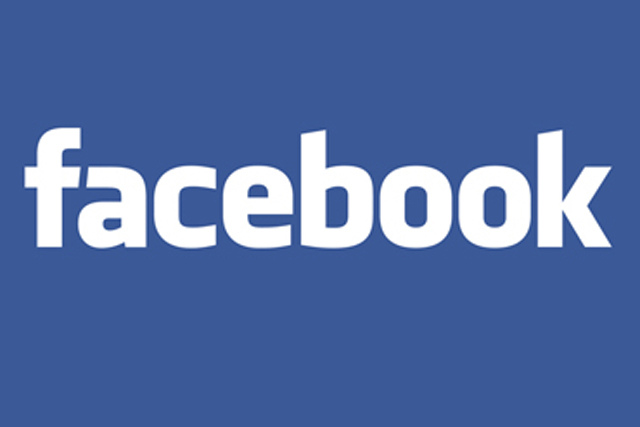 During October Lightspeed Research surveyed 1,000 people about their news consumption via our online panel.
The results provide an insight into how people are currently consuming the news - throughout the day, on their morning commute and during the evening.
The study also looked at the devices they are using to access the news and the impact new devices are having on our news consumption and what this might suggest for the future.
TV is still king, but is its crown secure?

Despite there being more ways to consume news now than at any other time, TV is still people's main source.
When asked to choose their main source of news 48% identified TV, 21% news or newspaper websites and 15% radio, 9% paid-for newspaper (printed), 3% Facebook, 3% a free newspaper and 2% Twitter.
However, an interesting picture and indicator of future news consumption habits for marketers and media planners emerges when looking along age lines.
Compared with older age groups, there are fewer 18-34s using TV as their main source.
On the other hand, the number of 18-34s using Facebook as their main source of news far and away exceeds other age groups, with 9% choosing to consume it in this way compared with 1% of 35-54s and no 55-64s.
Websites are also more likely to be cited as the main source for 18-34s, with 29% of them referring to a newspaper or news website, compared with 17% of 35-54s and 13% of 55-64s.
Which would you say is your main source of news?
Source: Lightspeed Research
Does TV reign supreme at dawn and dusk?

AM

It seems that TV remains the most popular way for people to consume news regardless of the time of day. Forty one percent said that they get their news from TV first in the morning, followed by radio (24%).
Where do you first see/hear UK or world news in the morning?
Source: Lightspeed Research
PM

When it comes to evening news, the popularity of TV is even more prominent, with newspaper or news websites coming a distant second.
Notably though, only slightly fewer 18-34 year olds get their evening news from Facebook than a newspaper or news website (23% v 29%).
Where do you see/hear UK or world news in the evening when you get home?
Source: Lightspeed Research
Having established that TV is people's main source of news, we sought to find out what news programmes people watch in an average week.
The evening news programmes are the most watched, with 54% tuning in for the early evening news and 44% for the 10pm news.
From a media planner's point of view it is worth noting that men are more likely than women to watch the 10pm news (48% vs 39%) and that, continuing the trend already identified, TV news programmes are watched least by those in the 18-34 age bracket.
Indeed, 16% of 18-34s do not watch news on TV at all.
In an average week, which of these news programmes do you watch on TV?
Source: Lightspeed Research
First choice for breaking news and reliability

TV is also first choice for breaking news, with more than half of all respondents turning to it first for information.
Once again though TV is more popular with those aged 35 and over, while online is most popular with 18-34s.
TV is also thought to be the most reliable source, with 59% of respondents citing it as such.
Interestingly, 27% view online news and newspaper sites as the most reliable news source - a much higher figure than the 8% for radio and 3% for paid-for newspapers.
Online serves to supplement primary news sources

Although TV is the main source of news for the majority of people, a significant three quarters (74%) of all respondents said they have gone online to read more about a news story.
There is little difference in the number of women and men seeking more information online (75% v 74%).
This also appears to be habit common to all ages, with 18-34 year olds most likely to turn to the web (81%), followed by 35-54 year olds at 75% and older respondents aged 55-64 at 62%.
At the moment younger consumers are the most likely to turn to social networking sites for their news, but getting a news update on Facebook is not just limited to 18-24 year olds.
While 3% of all respondents first see their news on Facebook in the morning, the figure rises to 9% of 18-24 year olds.
Four percent of all respondents access Facebook for news while commuting, increasing to 11% of 18-24 year olds, and 10% of all respondents source news from Facebook once they are home in the evening, rising to 23% of 18-24 year olds.
In fact the research shows that by the end of an average day, 10% of all those we surveyed were seeing news on Facebook - that's a significant proportion of people and a number we expect to continue to grow.
Following and sharing news on social networks

The research clearly shows that online news sources are most popular with the younger age group, while TV is least popular with them.
However just under one quarter of all respondents 'like' or follow newspapers, news channels or programmes and journalists or news presenters on social networks, and 38% have shared items of news - most commonly on Facebook.
Do you currently 'Like' or follow any newspapers or TV news channels/programmes on a social network?
Source: Lightspeed Research
Among those who follow news programmes in social networks, the views are split about how content should be presented. Exclusive content is the least popular option. Personalised content is most appealing to 18-34s.
What devices are people using to consume news and at what time during the day?

The myriad new devices available from which news can be accessed has impacted consumption habits, with more people using laptops, mobile phones and tablets to obtain timely updates throughout the day.
Whether accessing the news in the morning or evening, however, laptops and PCs are the most common devices used.
Women are much more likely to use a laptop than men, while men are much more likely to use a PC.
Younger respondents are more likely to use a laptop and older respondents a PC. Interestingly, mobile phones are twice as likely to be used to access news in the morning compared to the evening (16% v 8%).
Device used to access UK or world news in the morning
Source: Lightspeed Research
How people consume news on the move

For the 75% of respondents who commute, radio is by far the most common way of getting news when travelling to and from work.
Younger respondents are more likely than older age groups to read free newspapers, and to access TV or online news on their commute.
They are also much more likely to get their news from Facebook while on the go.
Where do you see/hear UK or world news on your commute to and from work?
Source: Lightspeed Research
It is not necessarily a surprise that mobile phones are the most commonly used devices to access news when commuting, followed by laptops.
Tablets, however, are comparatively uncommon. Only 2% of respondents that commute claim to use them.
This is interesting considering the investment by newspapers and some news broadcasters to produce versions of their products specifically for tablets.
Whilst traditional media like TV, radio and newspapers continue to dominate the way people consume news, the increasing number of ways in which they can access world updates is having an impact, particularly on the under 35s.
What is revealing in this research is how the social networking phenomenon is impacting news consumption and will have an even greater impact in the future.
The research gives marketers and media planners the inside track on how consumers want to gather news, enabling them to adapt the routes to their brand so that they can retain and attract their target audiences.
Ralph Risk, European marketing director, Lightspeed Research