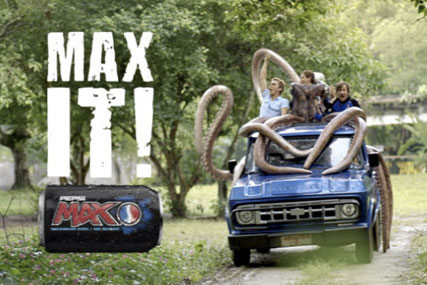 The soft-drinks company will support the revamp with a social media campaign in the summer, encouraging consumers to show off their 'wild side'. This follows Pepsi's adoption of the strapline 'Max your wild side', replacing the previous 'Max your life' and 'Max it' positioning.
The activity will be the first in the UK to use the revamped Pepsi logo. The fresh visual identity, which was introduced in the US last year as part of a £700m global brand makeover, will also be rolled out across Pepsi, Pepsi Max and Diet Pepsi cans to create a more international feel.
PepsiCo has already been stepping up its digital activity in the US. During last month's Super Bowl, it opted to invest in a social media campaign on Facebook rather than run a flagship TV spot, as it had done for the previous 23 years.
The Pepsi Fresh Project is an online cause-related marketing drive that asks participants how the company should give away £13m to charities. Traditionally, Pepsi has sought to make an impact during the high-profile sporting event by debuting ads featuring big-name stars such as Britney Spears, Cindy Crawford and Justin Timberlake.
PepsiCo will also be using digital media in its attempt to hijack the 2010 Fifa World Cup, which is sponsored by rival Coca-Cola. The first stage of the activity is a 30-second viral ad for Pepsi Max featuring the French striker Thierry Henry. The spot will be launched this week on the website for Sky Sports' Saturday morning show Soccer AM.
However, the company has no plans to move away entirely from traditional advertising. The second phase of its World Cup activity is a TV ad, featuring Chelsea players Frank Lampard and Didier Drogba as well as Liverpool striker Fernando Torres; it will be shown during the summer.
From April, PepsiCo plans to increase the size of its Pepsi Max and Diet Pepsi bottles from 500ml to 600ml without raising the price. This is aimed at persuading consumers to switch to sugar-free options.
Last year UK sales of Pepsi's cola range grew at a higher rate than those of market leader Coca-Cola, according to Niel­sen. They rose by 6% in the 12 months to October 2009 to reach a value of £267m. Pepsi is still some way behind Coke, which posted sales of £999.4m in the same period; a year-on-year increase of 3.2%.