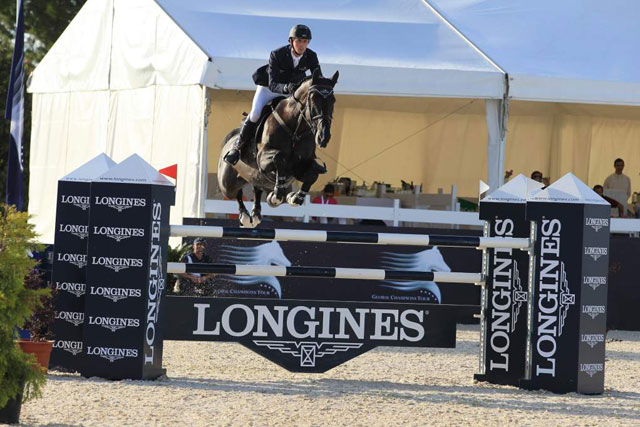 Phillips is organising this year's Global Champions Tour equestrian event, which is being held in the UK for the first time, in Kensington Gardens, London
Sponsors for the event include Longines, Gucci and Eurosport, although Phillips is in the market for more sponsors, for an event he is pitching as a London 2012 legacy event.
Phillips told Marketing that he believes the success of Team GB's equestrian team during the London 2012 Olympics – where it topped the table with three gold medals – has given the sport a bounce, which he believes the world championships can now capitalise on.
He said: "Having this Championship Tour event in London has been driven by the huge success of what happened in Greenwich last year. We needed another event in London to enable world-class show jumping to be on people's doorsteps.
"The only way to increase the sport's popularity is to be successful and make the sport easily accessible for the people who enjoy going to watch it. Part of this is to take show jumping and bring it into town centres."
Other countries such as Austria and Monaco have taken a similar approach, hosting equestrian events in cities.
London 2012 held the equestrian events in Greenwich, central London, unlike previous Olympics when they have been held out-of-town, on the periphery of the main action.
For many, equestrianism is seen as a marginal sport for the privileged, but Philips believes there is a misconception about the sport and that it has a broader appeal, which means that it has broad sponsorship appeal beyond high-end brands.
He said: "Look at some of the riders involved in the Olympics – there aren't many that come from privileged background. Take Peter Charles for instance; he came from a non-privileged background. There are vast opportunities for people who don't own horses to participate and enjoy it."
The four-day event will run from 6-9 June and is part of an international series, which will be held in 13 historic cities around the world, including Monaco, Madrid, Cannes, Chantilly and Vienna.
Riders involved include Team GB gold medallists Nick Skelton, Scott Brash and Ben Maher, as well as Bruce Springsteen's daughter, Jessica.
Follow @johnreynolds10