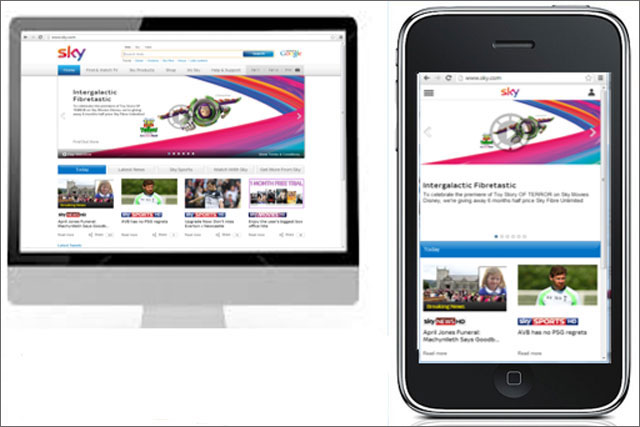 The other advertisers employing a website design that adapted to all for platforms were Peugeot, Nissan, Direct Line, Gocompare.com, Sainsbury's Bank, EE, Sky, Microsoft, Colgate-Palmolive, the Department of Health, and Chanel.
The 11 advertisers have equipped their websites with "responsive design", which displays content in the most appropriate way, depending on which device a viewer is using.
Patricia McDonald, the chief strategy officer at Isobar UK, said: "The jury is still out to an extent on responsive design versus bespoke mobile site experiences. Responsive design means brands don't have to develop a separate code base to deliver a satisfactory mobile experience, which in turn means content is easier to update across platforms.
"Conversely, developing a more bespoke mobile, or indeed tablet-based approach means designers and developers can prioritise those features and functions most likely to be relevant to mobile users – store locations, price comparisons or bank balances, versus immersive product showcase or loan information."
The research was the third phase of the IAB's study on mobile optimised websites among leading UK advertisers. It is the first time that the twice-yearly study has tested for responsive design across all four of the main devices used to access the internet.
Alex Kozloff, the senior mobile manager at the IAB, said: "It's encouraging to see the speed at which advertisers are embracing this technology and really thinking about how consumers interact with their brand.
"Responsive design is the next stage in mobile optimisation and represents a truly multi-platform experience that enables users to have the best surfing experience on whatever device they're using."
The mobile study also found 58 per cent of the top 100 advertisers in 2012 had a website with a home page optimised for smartphones.