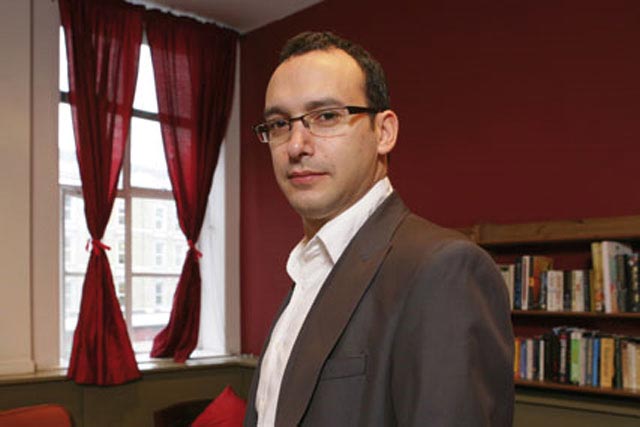 The media world came out in force with an impressive 1,300 guests squeezed into the venue to find out who had picked up this year's gongs.
With a record number of entries the judging process was particularly tough, but they picked out the following winners.
More from the media industry's biggest annual event tomorrow.
Agency of the year
Gold
PHD
Shortlist
Manning Gottlieb
MEC
MediaCom
Vizeum
Sales team of the year
Gold
Global Radio
Shortlist
Clear Channel
JC Decaux
London Evening Standard
Spotify
Grand Prix
Gold
PHD and Drum, British Heart Foundation, The Angina Monologues
Agency - Media idea launch
Gold
Carat
Nivea, Invisible Black and White Canvas
Silver
MediaCom
Polydor
Shortlist
Arena Media
ESPN
MEC
Transport for London
OMD UK
Citroen
Agency – Media idea large
Gold
PHD
Sainsbury's Perfect Christmas
Silver
Maxus
BT
Bronze
MediaCom
Mars Galaxy
Shortlist
Manning Gottlieb OMD
Waitrose
MediaCom
T-Mobile
OMD UK
PepsiCo
UM London
Mircosoft
Agency – Media idea medium
Gold
PHD and Drum
British Heart Foundation, Angina Monologues
Silver
PHD
Sainsbury's
Bronze
Zenith Optimedia
Toyota Prius
Shortlist
Carat
Playhouse Disney
Manning Gottlieb OMD
Nissan/Sony PlayStation
MediaCom
Mars Maltesers
Agency – Media idea small
Gold
PHD
Global Radio, Evening Standard
Silver
Maxus
Triumph
Bronze
Zenith Optimedia
L'Oreal
Shortlist
Manning Gottlieb OMD
Mitsibushi
Maxus
Fiat
MediaCom
T-Mobile
Agency – Rising Star
Gold
Mark Halliday - Manning Gottlieb OMD
Silver
David Towers – MEC
Bronze
DuBose Cole - Mindshare UK
Shortlist
Mark Brennan – MEC
Laura Wing – Mindshare UK
Tracy Roberts – Mindshare UK
Owner – Rising Star
Gold
Alex Baker – Bauer Media
Silver
Steve Hawker – Primesight
Bronze
Paul Lowrey
Shortlist
Lauren Wing – BBC Magazines
Mark Kaye – Eye
Emily ffrench Blake – Spotify
Media Innovation
Gold
Google UK You Tube
True View video ads
Silver
OMD UK
PepsiCo
Bronze
UM London
Xbox 360
Shortlist
OMD UK
Coty
OMD UK
PepsiCo
UTV Media
Templeton Robinson
Media Creativity
Gold
Mediacom
Cancer Research UK, Sunsmart Fashion Forecast
Silver
Starcom
RIM BlackBerry
Bronze
MPG Media Contacts
Clarks
Shortlist
Hypernaked
Foster's
Manning Gottlieb OMD
Mitsibushi
MediaCom
Mars Galaxy
Vizeum
Panasonic Lumix
Agency Media Idea Relaunch
Gold
MPG Media Contacts
East Coast Trains v Planes
Silver
MediaCom
Mars
Bronze
MediaCom
Merlin – Alton Towers
Shortlist
MediaCom
Lucozade
MediaCom
Piriton
OMD
McDonalds
Agency International Campaign
Gold
Manning Gottlieb OMD
Nissan/PlayStation GT Academy
Silver
MediaCom
Nikon
Bronze
MEC International
Xerox
Shortlist
MEC International
Visa
MediaCom
Pantene
MediaCom
Pringles
Research Insight
Gold
PHD
Implicit Reaction Testing
Silver
Bauer
Project Phoenix
Bronze
Kinectic
Proximity
Shortlist
Carat
Diageo
Guardian News and Media
First Direct
MediaCom
Direct Line Pet Insurance
MediaCom
Metropolitan Police
UM London
Microsoft
Large Collaboration (budget over £250K)
Gold
MECNintendo, Nintendo DS
Silver
Channel 4
L'Oreal UK/Maybelline
Shortlist
MEC
Specsavers
Mindshare
Nike
Starcom
Autoglass
Telegraph
Boots
Small Collaboration (budget under £250K)
Gold
Carat
Nivea, Invisible for Black and White
Silver
PHD and Drum, and Telegraph Media
Sainsbury's
Shortlist
MEC
The Famous Groose
MediaCom
Universal Music
MediaVest
Heineken
PHD
LBC 97.3
Data Innovation
Gold
MEC
Cube and Prism
Silver
Google UK
Vodafone
Bronze
MediaCom
Universal Music
Shortlist
Carat
British Gas
MediaCom
Electronic Arts
ZenithOptimedia
O2
Econometrics
Gold
MPG Media Contacts
Camelot
Silver
MediaCom
E.On
Bronze
MediaCom
Wrigley's Skittles
Shortlist
MediaCom
Direct Line Car Insurance
MPG Media Contacts
Admiral
Owner – Media idea small
Gold
Global Radio
Volkswagen, True Life Costs
Shortlist
Global Radio
RSA
Mirror Group Newspapers
Shell
Owner - Media brand
Gold
Google You Tube
Silver
Ocean Outdoor
Bronze
Discovery Channel
Shortlist
BBC Magazines
Good Food
BBC Worldwide
Top Gear
Global Radio
95-106 Capital FM
UTV Pitch
Talksport and Sport magazine
Sky Media
Sky News
Owner – Idea launch
Gold
Independent Print Limited i
Shortlist
BBC Magazines
Good Food iPad
ChannelFlip Media
Regaine
Global Radio
Cadbury
ITV
Yeo Valley
JCDecaux
The Rail Environment
Owner – Idea relaunch
Gold
Global Radio/Telegraph Media Group
Towry, Love Alex, Trust Towry
Silver
Global Radio
Summertime Ball/Asos.com
Bronze
Telegraph Media Group
Sainsbury's
Owner – Idea large
Gold
Google
Life in a Day
Silver
Bauer Media
Blackberry
Bronze
Global Radio
NS&I
Shortlist
CNBC
Credit Suisse
Sky Media
Microsoft
Sky Media
Unilever
Owner – Idea medium
Gold
Global Radio
Coors Light Rocks the Mountains
Silver
Guardian News & Media
Christian Aid
Bronze
Telegraph Media Group
Morrisons
Shortlist
Absolute Media
Sony Ericsson
Bauer Media
Wella
Global Radio
Rimmel
GMG Radio
Honda