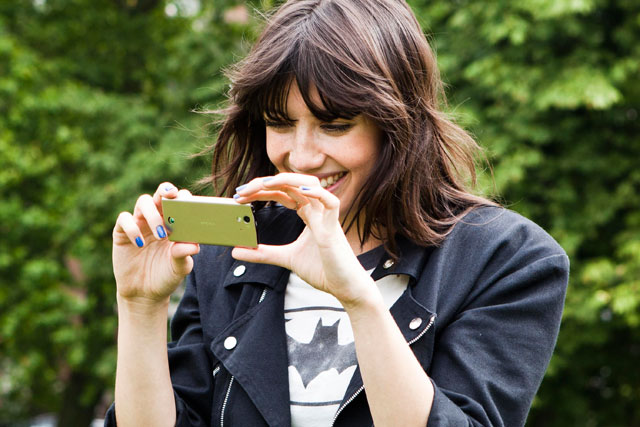 The intermediary handling the pitch was Accenture and the shifting of the account ends a decade-long relationship between Sony Ericsson and the WPP-owned agency.
Sony Ericsson, which spent £10m in the UK on above-the-line media in 2010, has come under increasing pressure in the global handset market, as it faces strong challenges from fellow smartphone manufacturers including Apple, Research In Motion and HTC.
At the end of last month, Sony agreed to buy 50% of the company for EUR1.1bn (£964m) giving it full control of the company. The deal is expected to be fully rubber stamped by January 2012.
The communications company recently launched its latest phone the Xperia Play, a phone that also doubles as a gaming device.
Sony Ericsson recently backed the launch of the HD version of the smartphone with a digital campaign starring model Daisy Lowe.
The campaign offers Sony Ericsson customers the opportunity to take a glimpse into Lowe's life through the lens of a mobile phone.
It includes fly-on-the-wall photos of the model, taken by celebrity photographer Ben Rayner on an Xperia Ray.
"PHD has impressed us with their comprehensive strategic thinking and insight. Moreover there is a strong cultural and structural connection between our two teams," said Steve Walker, chief marketing officer at Sony Ericsson. "Our Xperia smartphone portfolio will be a cornerstone of Sony's four-screen experience, and PHD is the right agency to partner with in bringing consumers an experience that goes beyond smartphones".
Mike Cooper, chief executive of PHD Worldwide, said: "At present there are few categories more dynamic than the global mobile handset market. Sony Ericsson is an incredibly vibrant and future facing company and is in a great position with its latest Xperia products. This combined with PHD's renowned strategic capabilities and track record for innovative and creative thinking is a formula for a winning partnership."
Charles Courtier, chief executive of MEC Global, said: "This is obviously disappointing new for us. We have been together for 10 years and we are immensely proud of the work we've done for [Sony Ericsson]. It's been a fascinating journey and we take pride in the strong and loyal partnership we have had with them, through good times and bad."
PHD will take over the media account as of 1 January for an initial period of two years.
Follow Mark Banham on Twitter @Banham72