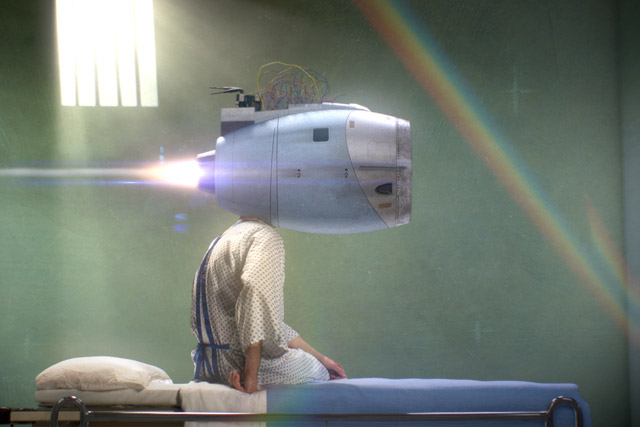 The creative will air during the August Bank Holiday to promote Stoppard's play, based on the album. A second film – an extended film loop – has also been created, to complement the audio experience online and on the BBC Red Button.
The play will be broadcast on BBC Radio 2 at 10pm on Monday 26 August.
Both the play and the animations are based on the album's themes, including greed, conflict and the descent into madness. It stars Iwan Rheon from Channel 4's 'Misfits', Bill Nighy, Rufus Sewell, Adrian Scarborough and Amaka Okafor.
Darren Dubicki, Aardman director, said: "What was fundamentally important to us was that we retained a consistent visual tone that echoed the imagery created over the years for the band.
"The intensely surreal and powerful artwork created by Storm Thorgerson and Hipgnosis has always had a strong distortion on reality. Their sense of space and twisted context make for some uncomfortably beautiful art.
"This tone has been consistent for decades and we wanted to honour this with our contemporary digital (and analogue) slant on the style."
The films were created using a collage of digital imaging, CGI, studio-based effects and hand crafts.
'The Dark Side Of The Moon' is Pink Floyd's most commercially successful album. It remained in the charts for 741 weeks from 1973 to 1988 and has sold an estimated 50 million copies.
Aardman Animation is arguably most famous for its series of 'Wallace and Gromit' animated films. The studio has also created work for the Bullring shopping centre, The National Trust and Levi Roots' Reggae Reggae Sauce.