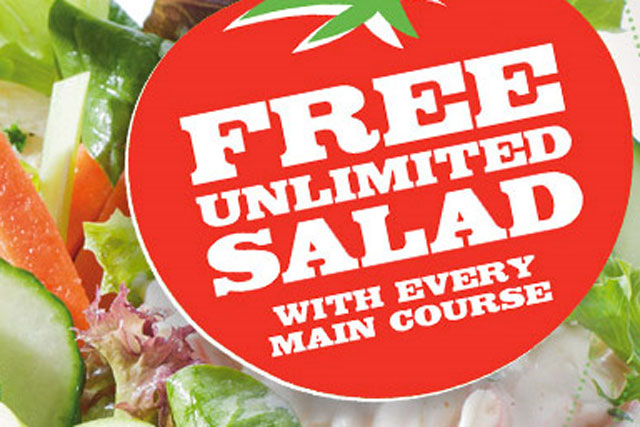 The salad will include lettuce, cucumbers, tomatoes, fruits and vegetables, as Yum!, Pizza Hut's parent company, tries to encourage customers to eat their five-a-day.
The salad will be available from this week and customers can refill as many times as they like from the salad station, when they purchase any main pizza or pasta meal.
Children can do the same with Pizza Hut's Kids' Meals.
According to Pizza Hut, it sells more than 4,8000 tones of salad every year.
It now says it hopes to double the amount over the next year, boosted by its free offer.
Rival fast-food companies have been engaged in a long-standing war to try and outdo each with claimed healthier offerings.
Jens Hofma, Pizza Hut chief executive, said: "Our free unlimited salad offer is a win for everyone – not only are we giving our millions of customers the value they want, but we're also encouraging both adults and children to enjoy a balanced diet."