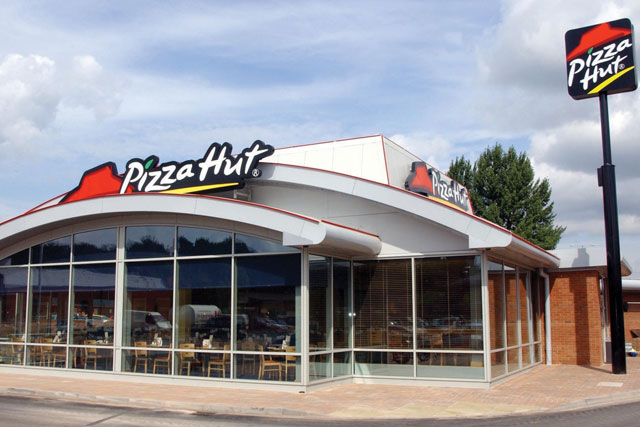 Rutland Partners, which did not disclose financial details of the deal, will operate the 330 Pizza Hut restaurants under a franchise agreement with Yum!.
Jens Hofma, Pizza Hut's UK and Ireland managing director, and the senior team, are thought to be staying on with the business.
Rutland Partners will invest £20m into the business, as part of a broader £60m investment in refurbishment and restructuring of the Pizza Hut group. Rutland Partners has pledged to invest £40m of its cash flow over the next five years.
Pizza Hut was put up for sale last year, after it struggled to compete with PizzaExpress and Domino's Pizza in the UK.
Yum! will receive royalties from Rutland and the two parties will work together closely to develop the Pizza Hut brand in Britain.
Yum!, which also owns the KFC and Taco Bell brands, will keep the Pizza Hut delivery business in the UK.
The company was once partly owned by Whitbread, which sold its 50% share in the UK group to Yum! for £112m in 2006.
Follow @johnreynolds10