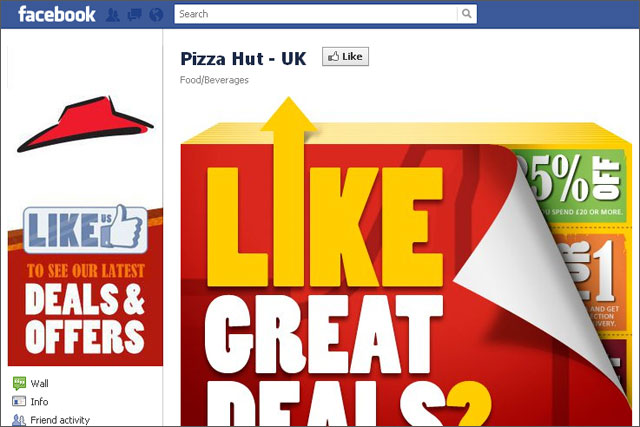 The launch of the Pizzetta brand coincides with the government's move to reduce the country's intake of calories.
Last month, the Department of Health unveiled an initiative aimed at slashing five billion calories off the nation's daily diet by 2020.
Pizza Hut's Pizzetta range are a lighter range of pizzas, which each contain less than 500 calories.
The range consists of three pizzas: Chicken Delight; Shrimply Delicious; and Virtuous Veg.
Pizza Hut has emailed its entire two million database about introductory offers available via discount websites.
There is also activity supporting the launch of Pizzetta on Pizza Hut's UK Facebook page.
Pizza Hut, like a number of its rivals, has introduced calorie counts on its menus, as part of the government's Responsibility Deal.
Follow John Reynolds on Twitter @johnreynolds10